A Revolution in Resonance: The Art of Content Production and the Science Behind It
Content is in the midst of a historic transformation. New technologies are helping brands to make sure their content resonates with what matters to their customers in order to drive engagement, marketing effectiveness, and lifetime loyalty.
Attendees will learn how to:
Discover the 3 C's needed for a productive content strategy.
Identify topics of mutual resonance—at the intersection of what businesses want to say and what customers want to hear—at the linguistic, emotional, and content levels.
Understand how themes can be linked together using words and ideas to create compelling stories.
Learn ways to apply scientific analysis to keep you ahead of the competition.
Find out what methods are used to predict the effectiveness of a product, campaign, or service BEFORE it is in market.
Location: Grand Ballroom C
Date: September 7, 2017
Time: 4:15 pm - 5:00 pm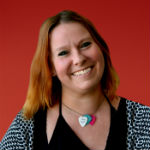 Misia Tramp
UP