Accelerating Growth by Hacking Your Conversion Journey
In our tech-driven world, marketing strategies now must include budget and resources for A/B testing, viral loops, engineering as marketing solutions, and funnel optimization. I will show how any brand can implement viral loops and feedback mechanisms to create a conversion journey that is a self-sustaining marketing system.
Attendees will learn:
How to setup and test a viral loop.
How to measure viral coefficient.
5 ways to create self-sustaining marketing systems that don't require additional spend to convert customers once implemented.
Location: Hope Ballroom A-C (Hilton Level 3)
Date: September 6, 2017
Time: 2:50 pm - 3:35 pm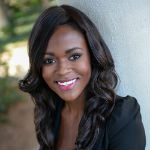 Teju Owoye
UP