Content Marketing and Agency Collaboration That Drives Qualified Seasonal Traffic
Learn how various content marketing tactics drove highly qualified traffic throughout H&R Block's short tax season. Gain strategy and execution tips from both agency and client perspectives along with leveraging multiple parties for a seamless execution.
Attendees will learn:
You can no longer rely on organic rankings to support SEO goals
How to work with available resources to increase traffic over a specific time period?
How to creatively leverage native content to support SEO content, increase online traffic and conversions?
Get in touch with your customer base
Learn how to conduct actionable stakeholder interviews
How to identify personas, align content themes and execute where they consume information
Build and promote content that speaks to problems consumers face at different life stages
Find out how you can leverage H&R Block's learnings to help your efforts unique marketing challenges.
Location: Room 3
Date: September 7, 2017
Time: 10:00 am - 10:45 am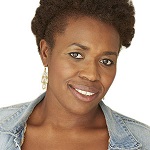 Zerlina Jackson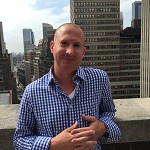 Sean Stahlman
UP