Content & Motivation: Understanding Your User
Writing content is no longer enough. You now need to engage your readers and get them coming back for more. Learn about the chemicals we all have in our bodies and how they can be triggered. Dopamine, serotonin, endorphins, norepinephrine, oxytocin, and cortisol – understand how they work and use them to activate behavior heuristics in your content to engage and convert your users.
In this talk you'll learn:
Different ways of asking in order to get a response.
How the most successful companies use content to build awareness, leveraging their thought leaders to grow their market.
How world-class content marketing uses action triggers to increase engagement.
Power words and how to use them to raise conversion and build their brand.
This is a talk that brings the power of Behavioral Economics into the marketing and content realm and will have a significant impact on the way you execute your marketing strategy.
Location: Room 25
Date: September 6, 2017
Time: 2:50 pm - 3:35 pm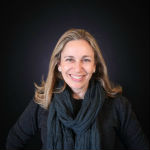 Shira Abel
UP