Deconstructing Quartz (QZ.com): How One of the Most Popular Mobile Destinations Grows Audience, Extends Reach in Digital and Creates a Superior Content Experience
Quartz (qz.com) is a guide to the new global economy for people who are excited by change.
Quartz was profitable last year, a remarkable accomplishment in only its fourth full year of operation. In this session, Jay Lauf, co-president and publisher of Quartz, will discuss Quartz's business model and how it has allowed for exponential global growth.
Attendees will learn:
The importance of a user-first strategy when building sponsored content
How to continue to foster product and content innovation
How to scale a business following the initial growth stage
Location: BrightEdge Stage
Date: September 7, 2017
Time: 11:05 am - 11:50 am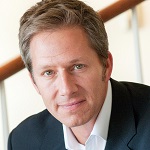 Jay Lauf
UP