How to Create a Documented Content Marketing Strategy
Content marketing is a huge buzzword. But what does it really mean for your business? And how do you find the resources and the budget to execute a content marketing strategy today?
In this workshop, leading marketing expert, Michael Brenner will provide the 7 key factors to content marketing success, and a roadmap that any business can follow to reach, engage and convert new buyers.
At the end of this workshop, you'll be able to:
Understand the core components of a content marketing strategy
Implement each of these for your business to document an effective content marketing strategy
Define key metrics to measure the success of your content marketing programs
Walk away with a documented content marketing roadmap specific to your business
Location: Room 25A
Date: September 5, 2017
Time: 1:00 pm - 4:00 pm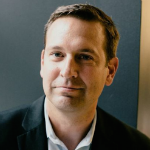 Michael Brenner
UP