Higher Education Lab – Do You Understand Your Buyer's Journey? Your Competitors Do
As more of your competitors adopt content marketing, the race is on to show prospective students that you are the best source to answer their questions and help them make decisions about furthering their education. Potential students reward universities that provide them with honest and helpful content that answers their questions and solves their problems. This workshop will hone in on the importance of content coverage across all stages of the student journey – Awareness, Evaluation, Decision. And how you can outperform your competitors by accurately aligning content to your audience's questions, problems and goals at each stage of the journey.
This class will teach you:
Why it's vital to create content that resonates with your audience at different parts of the student journey
How to strategize, ideate and create user-focused content infused with SEO best practices that beats the competition in search and beyond.
Where, When and How to amplify your content to your audience in a way that encourages engagement and student journey progression.
How traditional and digital marketing can be combined and leveraged to work better together.
An interactive workbook will help you follow along and give you a place for your notes as well as a framework for interactive exercises we will do throughout the presentation. We will also provide tools, tips and templates to help you with strategy, ideation and amplification.
Location:
Date: September 8, 2017
Time: 10:00 am - 3:00 pm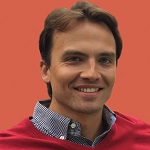 Jonah Deaver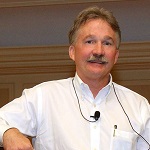 Mike Huber
UP