Email List Building Masterclass: 14 Lessons From 4 Million Subscribers
In this session, we'll breakdown high performance email list growth, covering the most effective content and opt-in techniques for massive conversions. It will feature 14 actionable insights and case studies from world class content marketers who collectively have 4m+ email subscribers. Participants will discover:
Which content marketing approach gets the highest opt-ins. Is it lead magnets? Webinars? Launches? Podcasts? Online summits? Contests or Popups?
Landing pages vs. blog posts vs opt-in boxes: An in-depth conversion analysis.
What are the tools the pros use.
What are the best converting lead magnets.
How traffic sources affects list growth and conversions.
Location: Hope Ballroom A-C (Hilton Level 3)
Date: September 6, 2017
Time: 11:20 am - 12:05 pm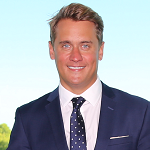 Adam Franklin
UP