Financial Services Lab – Creating Metrics-Driven Content for Numbers-Centric Businesses
Like most marketers, you may be busy creating a ton of content for your social channels, sales teams, website, etc. But are you creating the most useful content for your company? Does your content align with your business goals?
How can companies in the Financial Services/Banking sector demonstrate their value and efficacy in the world of content marketing?
In this lab, we explore the key metrics that you need to understand and track in order to create better content. Find out what to measure in order to plan, publish, and track your content more effectively.
We will also be joined by a panel of experts from both brand- and agency-side to talk about the benefits, challenges, and successes of content marketing in the Financial Services/Banking industry. Find out what metrics have been most valuable to them and hear case studies.
You'll learn:
How to use metrics to create more relevant content
How to conduct a content gap analysis
How to map your content to your customer journey
Which metrics you should benchmark against your competition
Location:
Date: September 8, 2017
Time: 10:00 am - 3:00 pm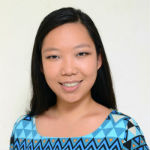 Zontee Hou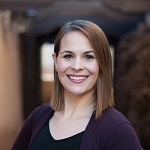 Anna Hrach
Shannon Paul
UP