Flipping the Script: Making the Case for Customer Service Professionals to Handle Your Social Media Service
Social media teams often take on social care tasks as a natural extension of their duties, but there comes a time when the volume and complexity of the requests calls for a shifting of responsibilities. Explore why and how you can make such a shift.
Attendees will learn how to:
Identify the tipping point when social care demand outpaces the social media team's time and/or expertise.
Make the right case to the right stakeholders to generate support for the change.
Bring your customer service staff-members into the world of social media (without headaches/heartburn).
Location: Grand Ballroom C
Date: September 6, 2017
Time: 2:50 pm - 3:35 pm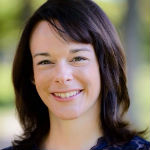 Amanda Changuris
UP