From Boring to Brilliant: How B2B Content Marketers Re-Mix Mainstream Successes Into Content Marketing Gold
The demand to come up with amazing, consistently creative ideas is skyrocketing while the time to do so shrinks. This session shares the 5-step framework that every brilliant brand uses to perpetually foster amazingly innovative ideas and deliver exponential outcomes for their brands.
Key takeaways for participants:
The proven, 5-step framework that the world's most creative brands use to successfully market what they sell, grow revenues and dominate markets.
Understand why you need to shift from being product-focused to idea-centered based on what's truly unique about your brand.
Learn how to tap inspiration anywhere, and from anything, to come up with better ideas, faster, with bigger outcomes for your brand.
Location: Jr. Ballroom B
Date: September 6, 2017
Time: 2:50 pm - 3:35 pm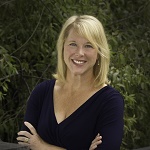 Carla Johnson
UP