Gain Your Unfair Market Advantage – Own the Ink in Your Industry
Feeling pressure from your competition? Want to know how to gain an unfair advantage and really stand out from all others? We'll share an easy and economical strategy to help position you and your company as a thought leader in your market, making sure you do not have to compete on price to keep and attract new customers.
Our team can publish and distribute your very own custom branded magazine, in just a few hours of your time and for little to no cost. Come find out how!
Sponsored by:


Location: Room 5
Date: September 6, 2017
Time: 12:20 pm - 1:00 pm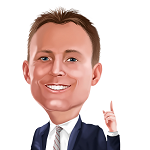 Andy Buyting
UP