Global Content Marketing Strategy – Creating Content for Diverse Global Markets
Culture, teams, tools, laws, regulations – scaling a content marketing strategy to go beyond borders is fraught with complications and pitfalls. But getting a global content strategy right means all around better marketing, smoother collaboration, and significant efficiencies of scale and cost savings. Learn research-based best practices, pitfalls and recommendations for crafting your global content strategy.
How do you get teams to collaborate across borders and languages?
How do you evaluate tools and technology for global scale?
Learn when to go global with a message and when to let local interests take over content messaging.
Location: Room 25
Date: September 7, 2017
Time: 11:05 am - 11:50 am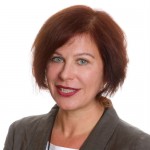 Rebecca Lieb
UP