Guerilla Content Marketing: The Solo Marketer's Guide to Building a Content Marketing Engine that Converts
2015 Content Marketer of the Year Vishal Khanna shares real-world, tactical insights into building a content marketing engine that converts within the confines of limited staff, budget and resources. Get tips and tricks on how to use technology and ingenuity to scale your content marketing and lead generation engine. Participate in this session to learn:
Why brand recognition is overrated
How your tech stack can scale capacity
How to quickly find out which distribution channels work and which don't
How to piggyback on the reputation of bigger brands
The importance of balancing your resources to deliver short- and long-term success.
Location: Grand Ballroom A
Date: September 8, 2017
Time: 9:00 am - 9:45 am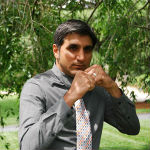 Vishal Khanna
UP