7:45 am – 8:30 am – Coffee, Breakfast, Networking
8:30 am –  8:45 am – Opening Remarks
Paul Matsen, CMO, Cleveland Clinic
8:50 am – 9:45 am – General Session – Video Strategy & Successful Content
Bridget Coogan, Head of Industry, Health Systems, Google
Nora Johnsmeyer, Video Specialist, Google Health Team
People around the world are now watching a billion hours of YouTube's video every day. Video is an excellent way to reach new audiences and engage patients, but what are the elements of a successful content marketing strategy? This session will explore how a content marketing strategy leveraging video can help healthcare marketers reach their goals.
Takeaways:
Discover what insights can help inform content strategy and how to execute that strategy in a resource-constrained organization
Hear both healthcare and out-of-industry examples that can be applied in different ways, with an emphasis on how different media strategies can impact an organization
10:00 am – 10:45 am – 2 Sessions (breakouts)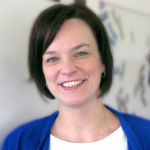 How to Scale Your Content Marketing
Amanda Todorovich, Director of Content Marketing, Cleveland Clinic @amandatodo
Cleveland Clinic has ramped up content marketing efforts over the last four years —and it's paid off big time. Its Health Essentials blog is the #1 most visited healthcare blog in the country (receiving 4M+ visits each month) and it's now actually a revenue generator for the marketing department. Constantly growing, Cleveland Clinic now has 1.5M Facebook likes and 750K+ Twitter followers. Hear from Amanda Todorovich, CMI 2016 Content Marketer of the Year, how it was done.
Takeaways:
Hear about how Cleveland Clinic has achieved such rapid success and grown their content marketing team from three people to 25 in the last two years
Learn about how they're now using marketing automation to get more leverage out of their arsenal of content
Understand why leadership buy-in is essential for content marketing (and how to go about your ask!)
Get exciting tips, tricks and trends that can help you accelerate your own content marketing success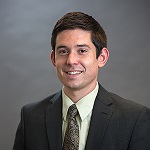 Advanced SEO Practices in Healthcare
Nathan David, Manager of SEO, Cleveland Clinic @nathanpdavid
1 in 20 searches on Google are health-related. This gives healthcare organizations billions of opportunities to assist during moments of need. Creating and optimizing content to address these needs is critical to both traffic and revenue growth. Basic SEO isn't enough. Learn advanced SEO practices for healthcare to position your brand for success in search.
Takeaways:
Get a breakdown of the SEO opportunity for healthcare organizations
Receive a list of nonnegotiable SEO basics
Explore examples of advanced SEO practices in action
11:00 am – 11:45 am – 2 sessions (breakouts)
Site Design Case Study: How Cleveland Clinic is Connecting and Distributing Content Across Platforms
Matt Bakaitis, Director of Digital Marketing, Cleveland Clinic
Scott Mowery, Director of Digital Marketing, Cleveland Clinic
The days of static content built on one-use pages is over. Connecting across platforms and device types allows the most relevant content to reach each visitor. This requires an investment of time and planning when creating content, but the results are unmistakably positive — and powerful.
Takeaways:
Understand the fundamentals of distributed, dynamic content engineering strategies
Learn how to create a project management structure that connects content producers with content engineers in a dynamic content world
Know how to measure results to show successes, gaps and opportunities for additional investment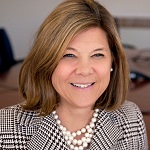 Patient Centered vs. Consumer Centered:Successful Video Marketing in a Changing Landscape
Nicole Latimer, CEO, Staywell
In the past decade, healthcare organizations have come a long way to make their care more patient-centered. Marketing efforts have followed, with testimonial videos and billboards of an organization's most successful patients or members. But what's missing from healthcare marketing? In this session, we'll see video marketing examples from other industries, and discuss best practices for using video in healthcare.
11:45 am – 12:45 pm – Lunch
1:00 pm – 1:45 pm – 2 Sessions (breakouts)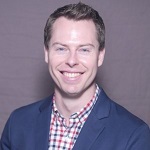 (Content) Sharing is Caring: The Power of Advocate Marketing
Evan Kelsay, Global Account Lead, LinkedIn @evankelsay
The difficult truth is that people are really good at smelling inauthenticity. Naturally, they trust the people they know ― their friend sharing a story on Facebook ― more than an advertisement representing a faraway institution. Marketers are facing an implosion of trust in traditional messaging vehicles and are realizing the power of activating their greatest, most trusted brand advocates: employees.
Takeaways
Learn the massive reach, engagement and impact that comes from employee advocacy
Get program strategies to ignite and leverage employee passion for your brand while building your own professional reputations at scale
Panel Discussion: Paid, Owned, Earned
Moderator:
Sue Omori, Executive Director, Marketing Account Services, Cleveland Clinic @omori_sue
Panelists:
Mary Beth Pate, Executive Director, Marketing Communications, Cleveland Clinic @marybethurban
Eileen Sheil, Executive Director, Corporate Communications, Cleveland Clinic @emsheil
Brian Gresh, Executive Director, Multichannel Content Marketing, Cleveland Clinic @bmgresh
Experts across Cleveland Clinic Marketing and Communications division will address the latest trends in digital and provide tactical tips for success in today's modern health care marketing environment.
2:00 pm – 2:45 pm – 2 Sessions (breakouts)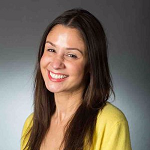 The 10 Million Patient Focus Group
Jeri McHenry, Head of Sales Development, Verywell @verywell
We all trust the internet. Health questions we previously asked friends, families and doctors — are now asked and answered online. The internet acts as a barometer of public health attitudes and interests. What can we uncover about people's healthcare needs? What formats of information about healthcare resonate best? What if you could understand how major world events impact health concerns? Could we predict the future of the public's health?
Takeaways:
Learn how the data team at Verywell has studied the reading patterns of millions to derive insights into the changing health landscape
Panel Discussion: Digital Marketing Thought Leaders in Health
Moderator:
Chris Boyer, Digital Strategist, chrisboyerllc @chrisboyer
Panelists:
Rob Birgfeld, AVP, Chief Digital Marketing Officer, Inova Health Care @robbirgfeld
Brian Gresh, Executive Director, Multichannel Content Marketing, Cleveland Clinic @bmgresh
Matt Schwabel, Sr. Director, Integrated Marketing, Duke Health @mschwabel
Aaron Watkins, Sr. Director of Internet Strategy & Digital Content Marketing, Johns Hopkins @aaronwatkins
In this interactive session, you'll hear first-hand from recognized digital marketing healthcare leaders on how they manage the expanding array of digital tools and develop dynamic content strategies in the rapidly changing healthcare environment.
3:00 pm – 3:45 pm – Closing Keynote – The New Patient Experience: Grabbing Hearts, Minds and iPhones
Dr. Adrienne Boissy, Patient Experience Officer, Cleveland Clinic
Historically, patient experience discussions center on patient satisfaction survey results. Yet with shrinking attention spans and a mobile universe, healthcare must embrace major disruption. Starbucks promises to get your beverage right, Amazon ships same day – we'll talk about how healthcare is perfectly positioned to deliver what matters most.
Summit attendance also includes an Opening Night (Thursday, September 7, 2017):
CMWorld/Cleveland Clinic Health Summit evening reception with cocktails and hors d'oeuvres at Cleveland Clinic rooftop space plus main campus tour. Roundtrip transportation provided.  This reception is for registered CMWorld/Cleveland Clinic Health Summit attendees only.
Sponsored by: