How to Build and Maintain an Audience with a Remarkable Email Newsletter
Email newsletters. Love 'em or hate 'em, you probably subscribe to quite a few. Have you ever stopped to consider some of the reasons you remain faithful to each? There are some common elements there. And as you think about the usefulness of an e-newsletter to your business, you'll probably want to understand how to make one that not only gets subscribers, but how to get people talking about it.
In this session, Scott Monty, the main force behind the industry-acclaimed newsletter The Full Monty, will give you insights on how to find a topic, communicate the value, find your audience, and keep nurturing your creation. What's more, he'll also take you behind the scenes on exactly what goes into putting his newsletter together every week.
Location: Room 4
Date: September 8, 2017
Time: 8:00 am - 8:45 am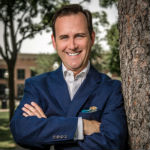 Scott Monty
UP