How to Build "Webinars that Rock"
Webinars are the most effective marketing tool to deliver content and generate leads but the key to great webinars is engagement. The modern webinar is a multi-touch content experience that puts your audience at the center of the action. So, do your webinars rock?
In this session, Mark Bornstein, VP of Content Marketing at ON24, will show you how to build engagement-based audience experiences that turn engagement into valuable data that will qualify prospects and increase pipeline.
In the presentation, you will learn:
Keys to engagement-driven webinars
How to deliver a multi-touch content experience
Webinar examples from leading brands, including IBM, Wells Fargo, Athena Health, Twitter, Avon, and more.
How to turn engagement into actionable lead data
Location: Room 1
Date: September 7, 2017
Time: 10:00 am - 10:45 am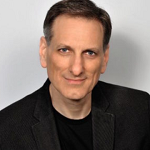 Mark Bornstein
UP