How to Create a Messaging Framework that Resonates
As a marketer, the two most frequently asked questions by your team tend to be "how much budget do we have?" and "how do we position our products and services?" You may not be in control of your budget, but you can uniquely differentiate your products and services.
Pam Didner will share a simple process to help you rationalize your value propositions across product/service lines and bring clarity to your sales and marketing teams. She will discuss features vs. benefits, messaging vs. value propositions and taglines vs. slogans. This process will help you decode product features and benefits, identify customers' needs and map them together to create a framework that your team can use to create content.
After the session, you will be able to:
comprehend the benefits of a messaging framework
understand the steps needed to create value propositions
tie product features and benefits to customers' pain points and challenges.
Location: Hope Ballroom D (Hilton Level 3)
Date: September 7, 2017
Time: 4:15 pm - 5:00 pm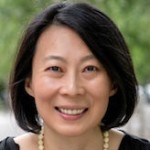 Pam Didner
UP