How to Get Your Sales Team to Co-Own the Content Strategy
At HCSS, a B2B construction software company, our marketing and sales teams used to operate in silos until we decided to take an excavator to it and tear it all down. From the rubble came a completely co-owned content strategy that was built to shorten our sales cycles, engage our consumer with educational content, and drive more qualified leads that has resulted in more leads than our sales team can handle and a 65% increase in revenue. In this talk, we will show exactly how HCSS tore down the silos that stood between the marketing and sales teams. We will show you:
How to tear down silos and develop the sales and marketing relationship.
How to use content to reshape the digital consumer journey and overhaul your sales experience.
How to develop a content strategy that actually makes an impact on your bottom line.
Location: Room 3
Date: September 6, 2017
Time: 1:45 pm - 2:30 pm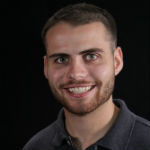 Ryan Mays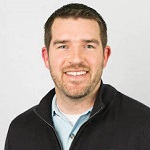 Skyler Moss
UP