How to Improve the Quality of your Social Media Writing NOW
Social media writing that works in today's noisy on-screen environment is brief, pointed, front-loaded, and easy to scan. I'll explain how to master the discipline of writing for on-screen readers, why it's hard, and how to master the drafting process in collaborative corporate environments.
You'll learn to:
Maximize the number of meaningful words in what you write.
Write blog posts that draw readers in with a title and two sentences.
Post effectively in both customer-facing and internal social networks. Promote your products without sounding like a bullshitter.
Location: Jr. Ballroom A
Date: September 7, 2017
Time: 3:10 pm - 3:55 pm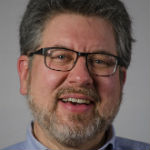 Josh Bernoff
UP