How to Make Great Videos and Incorporate Them Into Your Marketing Campaigns
Digital marketing experts estimate that most Americans are exposed to around 4,000 to 10,000 advertising messages each day. For marketers, this means it's critical to make your content resonate in a sea of messages competing for the attention of your prospects and customers. Using video as part of your content strategy is critical in arresting attention and engaging your audience. And it's easier and more cost-effective than you think.
In this session you will learn how to easily create videos that drive campaign results. We will focus on:
Key production elements to consider.
Best practices for incorporating video into your marketing.
How to add video to email and landing page editors.
Sponsored by:


Location: Room 21
Date: September 6, 2017
Time: 12:20 pm - 1:00 pm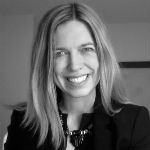 Stacy Adams
UP