How to Use Content to Maximize the B2B Buying Process (Buyer's Journey)
Personas, buying journey maps, and serial storytelling are the hallmarks of a compelling content marketing strategy. The problem that persists—casting doubt on the vitality of content marketing—is the lack of a strategy and reliance on internal assumptions.
With the right foundational tools in place, B2B marketers will see a clear path to creating and distributing content that motivates an audience's intent to change, while also informing you of their context and stage in the buying process.
In this session, you'll learn:
How to use content to become the anchor expertise that motivates change
Why your website is inhibiting buying and what to do about it
What the tone and perspective of content have to do with intent to buy
How to reach and influence critical stakeholders that are elusive to B2B marketers
Location: Grand Ballroom A
Date: September 6, 2017
Time: 10:15 am - 11:00 am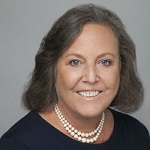 Ardath Albee
UP