Innovative Ways to do Highly Successful Paid Content Distribution
The era of "build it and they will come" is over for most verticals and content marketers are feeling the pinch. As a result, brands are beginning to invest heavily in innovative new paid media channels outside last decade's PPC and display.
The future growth of these channels, in large part, will be powered by content marketers seeking visibility for their top-funnel content.
This presentation seeks to educate content marketers on innovative ways to use paid media in order to leverage it as a distribution channel for future success.
It will also define and identify today's variations of paid distribution, while exploring recommended budgets required to be successful. In addition, it will map out the paid ad tech ecosystem and deliver actionable tips to maximize both strategic and tactical success.
Attendees of this session will leave knowing:
The types of paid media
Why paid media should be an integrated part of most content marketing programs
How other companies have been innovative and successful using paid media
How to budget for top-funnel paid media
Top tips for success with paid media
The future of paid media
Location:
Date: September 7, 2017
Time: 12:05 pm - 12:45 pm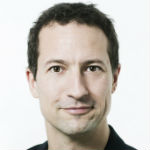 Jesper Laursen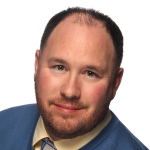 Chad Pollitt
UP