Is it Time for Scrum to Scram? Alternative Agile Methodologies to Keep Content Creators Sane
Scrum Master, Product Owner, Velocity, Burndown Chart — the Agile methodology known as Scrum comes with a lot of baggage, and for many marketers, the complexity of Scrum just doesn't work. Fortunately, there are other Agile processes that deliver the same results without dramatic role changes or steep learning curves. This session will explore two of them, Kanban and Scrumban, so your team can pick the right approach the first time.
If you attend this action-packed session, you'll learn:
Why marketing teams are notorious for breaking Scrum sprints.
The 6 core practices of Kanban, and how they can reveal hidden problems in your content flow.
How Scrum and Kanban combine to form Scrumban, a powerful hybrid approach that marketers love.
A simplified way to get started down the Agile path that takes hours, not days.
Location: Hope Ballroom D (Hilton Level 3)
Date: September 6, 2017
Time: 1:45 pm - 2:30 pm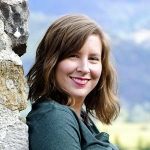 Andrea Fryrear
UP