It Doesn't Have to Be an Uphill Battle: Decoding Data to Prove Your Content Mission
As a media organization primarily driven by catalog sales, Globalspec needed to reengineer the deliverables offered to clients in the digital age. Content marketing seemed like the silver-bullet answer, but developing a content program meant educating internal staff, marketing, customers and the sales force on the benefits of a strategic content marketing effort. It was crucial to show these audiences the data to support the importance and impact of content in the marketing mix. In this presentation, attendees will learn:
The critical factors for measuring engagement,
How to get more money for content marketing,
The importance of nurturing once a lead lands in your ecosystem.
Location: Hope Ballroom A-C (Hilton Level 3)
Date: September 7, 2017
Time: 4:15 pm - 5:00 pm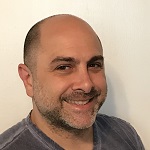 Bryan DeLuca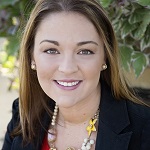 Lauren Leetun
UP