Keeping it Legal – Strategies for Content Creation and Management (A Legal and Compliance Plan for Content Marketing)
This session will cover legal developments impacting content creation and marketing, including FTC compliance, privacy, and copyright. We'll also discuss how to use contracts to manage content creation and ensure you own the rights to what you create.
Attendees will learn:
How to comply with the FTC's rules for native advertising.
How to use contracts to manage third party creators and their work. Navigating issues related to privacy and image management.
What's new with copyright – especially fair use.
Location: Hope Ballroom E (Hilton Level 3)
Date: September 6, 2017
Time: 11:20 am - 12:05 pm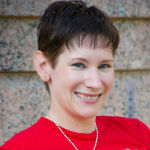 Ruth Carter
UP