Return on Content: The Dynamics of Building Your Very Own Content ROI Approach
Content can have trouble proving its legitimacy – brands aren't always able to frame up the immediate value since it's a longer impact approach. Marketing leaders often need a clearer path to justify the marketing spend to executive management. This session is aimed at exploring a fresh new approach on how content can prove itself and takes a deeper look at:
How ROI should be realistically defined for brands, and why it shouldn't be viewed a one-size-fits all solution.
Important measures of success that cover traditional hard metrics such as direct sales and online lead generation and soft including consumer behaviors and engagement.
How to evaluate ROI beyond traditional sales metrics.
Considerations for balancing both business-and consumer-centric objectives to successfully drive meaningful business impact.
Participants will learn first-hand how to evaluate content ROI for their brands and will come away with actionable information to apply to their programs.
Sponsored by:

Location: Grand Ballroom B
Date: September 6, 2017
Time: 12:20 pm - 1:00 pm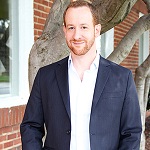 Adam Braxton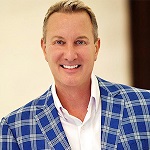 Gordon Price Locke
UP