See Your Brand Soar with VR Marketing Innovation: Delta Air Lines Shares Real-World Lessons in AR/VR
Virtual and augmented reality are set to disrupt how people experience and interact with brands now and in the imminent future – is your brand ready? Innovation leader Delta Air Lines has leveraged virtual photography, virtual reality content, 360° videos, a VR platform and more, opening up fresh and exciting marketing opportunities for the brand. Join Delta Air Lines' visual content manager, Mary Welsh, and TRICK 3D founder and CEO, Chad Eikhoff, as they share how these paths have moved Delta customers and employees to connect with the airline in entirely new ways.
You'll hear:
Lessons learned from these pioneers as they forged marketing inroads using new tech.
Tips on how to make branded VR deployments easier and more effective.
How to make your branded VR content really soar and connect with customers.
Location: Grand Ballroom A
Date: September 7, 2017
Time: 4:15 pm - 5:00 pm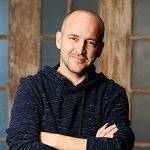 Chad Eikhoff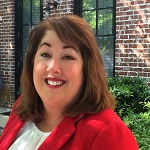 Mary Welsh
UP