SEO and Content Marketing – An Advanced Look at Measurement
First, we'll confirm that Analytics is setup properly for traffic, conversions and team collaboration. Next, we'll measure the performance of traffic sources and specific pieces of content. Which topics and pages outperform the rest? Finally, we'll build our content specifically to outrank the competition.
Learn to use data reveal which topics that your readers love most.
Find clues for improving quality both for search robots and human readers.
The tricks and tools for measuring ROI and prove value to the suits upstairs.
We'll win by creating the best piece of content on the internet and indicating its relevance using "semantic SEO."
Location: Jr. Ballroom A
Date: September 6, 2017
Time: 10:15 am - 11:00 am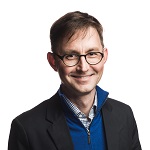 Andy Crestodina
UP