Technology Lab- Engineering Stories: How to Market Technology to Humans
From mobile phones to mainframes, we've been a part of crafting compelling stories with clients like IBM, GE, Quintiles and SAS for 21 years. With the type of products and services our clients offer, we've become well versed in telling complex stories that actually mean something to humans. In this technology lab, we'll talk major keys for telling majorly complex stories.
Attendee Takeaways: In this lab, we'll share best practices and exercises on how to find unique and powerful stories that resonate with highly specific audiences. You'll also learn how to evaluate those stories to make sure they meet your strategic goals. If you need to promote a highly technical—or other story that needs to tell a highly detailed, compelling story to an equally specific audience—product or service, this session will give you the tools and tricks to make your messages pop.
Location:
Date: September 8, 2017
Time: 10:00 am - 3:00 pm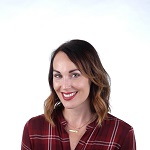 Hannah Hamza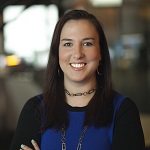 Kate Kaplan
UP