Travel/Tourism/Hospitality Lab – The Art of Visual Storytelling for Tourism: Tools & Strategies for Attracting Visitors to Your Destination Business
Get ready to think differently! Join Visual Content Strategist, Donna Moritz in this inspiring, practical, hands-on workshop. You'll be armed with strategies, industry examples and tools to attract more visitors to your destination business using the power of visual storytelling.
By investing your time in this workshop, you'll learn:
How to tap into 5 key strategies for attracting people to your destination or tourism business
The fundamental shift in how audiences are experiencing destinations (and how to leverage it with visual content).
Why visual content is so important for destination marketing and the type of visuals that work (images, video and more!)
The 3 audiences you need to empower to tell your story with visuals (and how to get them to do it with passion). Hint: it's not about your marketing department.
Innovative tools for creating and sharing visual content, including tools that empower your team and your audience to share your destination (and your business).
Whether you're a restaurant, tour operator, accommodation, attraction, or small or large DMO or agency… this workshop will have you armed with actionable takeaways that won't blow your budget. Come with your device (laptop and mobile) and get ready to get hands-on with tools and start mapping out a strategy you can use in your business.
Location:
Date: September 8, 2017
Time: 10:00 am - 3:00 pm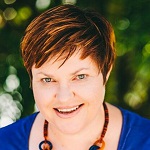 Donna Moritz
UP