VR/AR is the Future: What Does that Mean for Content Marketers?
VR will fundamentally change the way marketers interact with customers, requiring them to rethink their content marketing strategies to stay ahead of the VR trend, and develop new, more engaging content. Joanne will discuss how this technology will make omni-channel marketing even more complex, enable marketers to have a cross-platform, data-driven strategy, and how that will blur the lines between content and advertising.
Learn:
How the increasing number of new customer engagement platforms will lead to the emergence of a new breed of technical content creators, those who will have a skillset that blends digital design, filmmaking, game development, and data science.
How the obsession with digital video will lead to VR, and strategies to stay ahead of the trend.
The challenges content marketers will face in analyzing a VR strategy's success.
Location: Grand Ballroom A
Date: September 7, 2017
Time: 3:10 pm - 3:55 pm
Joanne Chen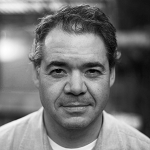 Alex Lindsay
UP