What to Do When You Run Out of Content Ideas? (Do What Journalists Do)
The session will impart practical ways to dig up fresh, differentiated ideas like reporters do and will identify tried and true storytelling methods (with PLENTY of real-world examples). Attendees will leave with story ideas of their own and many approaches to storytelling that they can start using tomorrow.
Participants will learn:
The only ideas worth turning into content are those that are relevant to your audience, that are timely, and that matter.
Four keys to building rich, thorough, and fresh content are your organization's people, industry-wide context, numbers, and external voices.
Impressive storytelling is rooted in focus, creativity, and thoughtful construction, and really, anyone who's committed to doing it can get good at it.
Location: Room 1
Date: September 8, 2017
Time: 8:00 am - 8:45 am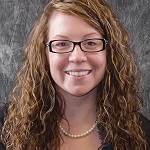 Michelle Park Lazette
UP