Writing Secrets from Productive and Prolific Writers (the Jerks!): How to Create Better Content When No One Has Enough Time
Now-You is attending CMW '17 to arm Future-You for 2018 success. So let's inventory our situation, shall we?
Now-You knows that we're in a new age of content marketing, where content quality beats quantity.
Can we sing Hallelujah!? Now-You shouts it out: "HALLELUJAH!"
Now-You knows that you can't expect results if you just write real, real good. With grammar that's as terrible as that last sentence, and without any regard for an authentic, engaging tone of voice and quality copy and all the things that inspire people to love you. (And all the things that inspire your writing soul.)
So how does Future-You ensure a steady flow of stuff… without sacrificing quality and authenticity and the integrity of the aforementioned soul?
How does Future-You go back to the office with a plan for 2018?
Future-You needs to come to Ann's session so that you can learn tips, tricks, and inspiration to level-up your writing game. Specifically, you'll learn:
Why are some great writers prolific while others are seeming slackers who write only sporadically? Learn what the former group knows that you don't.
Best practices from famous writers from history—and from prolific modern content creators, too.
Practical tools to help manage your writing, ideas, and workflow—even if you are allergic to words like "workflow."
3 1/2: Bonus tip! How to say NO to your boss who wants MOAR BLOG POSTS NOW.
Location: Room 1
Date: September 8, 2017
Time: 9:00 am - 9:45 am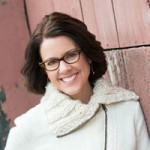 Ann Handley
UP