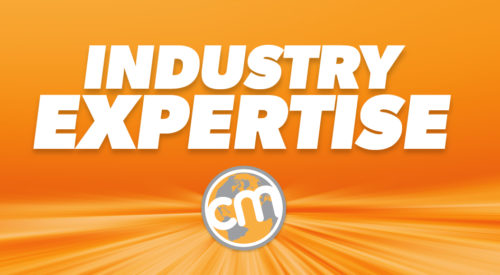 Editor's note: This post by Ann Gynn is adapted from her article, 51 Experts Share Content Marketing Myths and Missteps That Hurt Your Work on the Content Marketing Institute website.
There are dozens of little missteps, myths, and misconceptions that can plague a content program. Some are merely annoying, wasting your team members' time and giving them things to vent about during meetings or at after-work happy hours.
But the pressure of repeatedly dealing with obvious oversights and small grievances can really build up, leading to bigger issues that can slow down your processes, frustrate your audiences, or, even worse, prevent your content from delivering the marketing impact your business depends on.
Which problems do experts feel have the potential to do the most harm? CMI asked CMWorld 2021 speakers to share the cringey content conditions that bring them to the brink of insanity. Here are 10 of them that we'd like to see disappear forever:
Starting without a content strategy: Our biggest annoyance is what we call "strategy MIA" (missing in action). Many brands jump straight into content creation without spending time on the strategy work. We also see a lot of brands spending without any attribution or idea of their content ROI. —Karen Hesse, CEO and founder, 256
Mixing up content marketing with marketing content: Too many people still think marketing with content is the same as content marketing. If you don't publish content on your own website consistently and with a focus on educating your audience, you're not doing content marketing. A YouTube video is not content marketing. An e-book is not content marketing. Content marketing allows us to build an audience, so they get to know, like, and trust us more than the competition. —Michael Brenner, CEO, Marketing Insider Group
Infighting instead of aligning: Seeing content marketing teams infighting instead of aligning their efforts: hoarding creative resources, protecting their turf, measuring success by the channel or format they own rather than by company outcomes, and then wondering why they feel like they don't have the resources and support they need to succeed at content marketing. Team alignment, proactive synergy, and unified strategies across all audience-facing channels are must-haves for more efficient (and happier) content marketing teams. —Jenny Magic, strategist, Convince & Convert
Valuing buyer personas over actual people: My biggest pet peeve is how narrow-minded we are in our view of our customers. Content marketers rarely spend as much time talking to actual customers as they should. They get stuck on "buyer personas" that are not reflective of the diverse groups of people who are interested in and buy their products. Because they don't talk to their customers or invest the time and energy to incorporate diverse perspectives in their overall strategy, they often create content that is self-serving and non-inclusive. That only adds more noise to the marketplace and alienates the exact people they want to serve. —Sydni Craig-Hart, CEO and co-founder, Smart Simple Marketing
Measuring the wrong things: There's an obsession with metrics that don't matter for the end goals of a company or benefit a user. From an SEO standpoint, there is an absolute unhealthy focus on keyword rankings that don't necessarily align with user metrics. Other "obsessive" goals are word count, number of content pieces created, and backlinks from low-quality websites. —Eli Schwartz, growth advisor, author of Product-Led SEO
Failing to automate: My biggest pet peeve about the content marketing industry is that we have yet to develop robust tools to allow us to single-source content. We need CCMS-like (component content management system) tools that provide all the features and functionality but allow us to work in our traditional authoring environments. The inability to single-source content leads to added expense creating and updating materials and delays time to market. —Val Swisher, CEO, Content Rules, Inc.
Forgetting to differentiate: I can't stand it when a piece of content is too generic. If I look at articles from your blog and your competitors' blogs and can't tell which brand posted the article (apart from creative), then you haven't created a strong strategic narrative and point of view. It's not worth the time if the reader doesn't feel closer in relationship with your brand after consuming your content. —Ashley Guttuso, director of marketing, Simple Focus Software | Curated.co
Overlooking accessibility: My biggest pet peeve is the lack of accessible content when it's easy to do. Two things can make a huge difference and optimize your content for search engines. Format headers with H1, H2, H3, etc. headings instead of using the bold, font, and color options in the editor. Headings help people using screen readers scan an article and skip to the content they want. Besides, headings provide more search engine juice than improperly formatted content. The second easy thing is to add alternative text to all images because screen readers and search engines read them. —Meryl Evans, digital marketing pro, meryl.net
Prioritizing shareability over quality: Our tendency [is] to focus on being sharable over shareworthy. It doesn't matter how sharable [content] is if no one is willing to share it. —Marcus Collins, head of planning, Wieden+Kennedy New York/Ross School of Business, University of Michigan
Investing in promotion while skimping on content creation: Too often content marketers put 20% of their budget toward content creation and 80% toward the promotion of that content. But if they were to put 80% of their budget towards content, the sheer quality of that content would outweigh the need to break the bank promoting it. High-quality content succeeds without a huge promotion budget behind it. On top of that, it's stickier and earns far more audience loyalty than the dime-a-dozen, subpar content that most promotion budgets go toward. —Amy Balliett, CEO, Killer Visual Strategies
Is your program guilty of any of these charges?
If so, you'll want to register to attend CMWorld 2021 to hear what our experts suggest doing to remedy these situations – and dozens of other content marketing missteps.