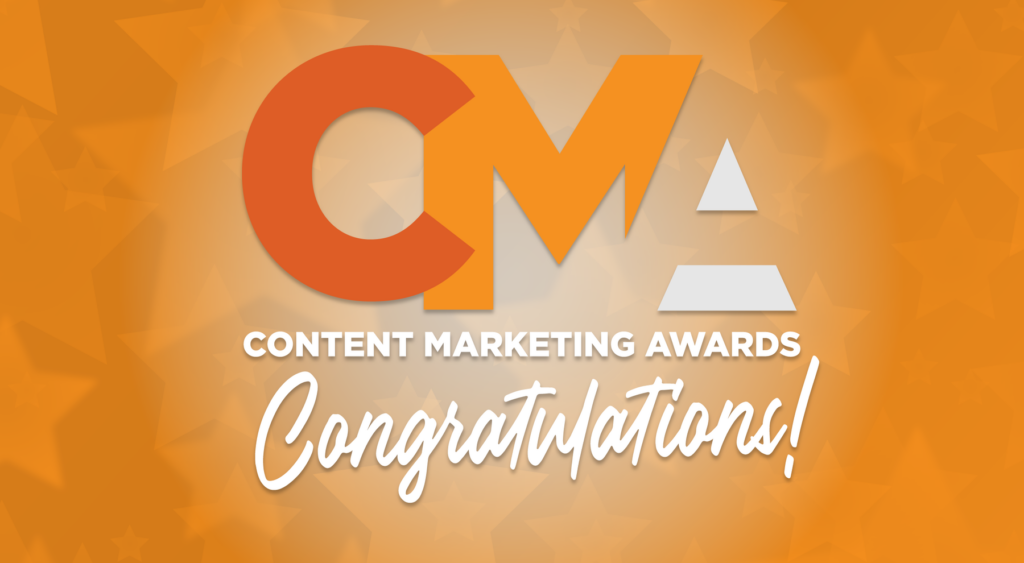 One of the most exciting days of the year here at the Content Marketing Institute is when we announce the winners of the Content Marketing Awards. It's our opportunity to shine a light on the cutting-edge projects, standout results, and exceptional experiences that are leading the way in content marketing.
Today, we revealed the 80 category winners of the 2022 Content Marketing Awards. See the list of winners and finalists here and join us in celebrating these innovative content creators and forward-thinking strategists.
This year's panel of all-star judges reviewed nearly 1,000 entries to determine the best of the best in content marketing excellence. The 80 categories recognize all aspects of content marketing, including the best in strategy, automation, research, social media, video, editorial, illustration, design and much more, across many different industries from healthcare to manufacturing, from B2B to B2C.
"It's been a remarkable year for the content marketing industry," shares Stephanie Stahl, CMI's general manager. "Content marketing is more powerful than ever. We've seen brands and content marketers embrace the challenges of the last two years and deliver some truly inspirational, audience-first storytelling that's driving great business success and brand awareness like never before."
The category winners now have the chance of being nominated for one of the top seven Content Marketing Award prizes including Project of the Year, Agencies of the Year, Content Marketers of the Year, and Branded Content Campaigns of the Year. The finalists for those awards will be revealed on Wednesday, August 10, and winners will be announced live during a special ceremony on Wednesday, September 14 at Content Marketing World.
Congratulations to all our winners and finalists!
Posted July 27, 2022 in: Event by Amie Cangelosi
---