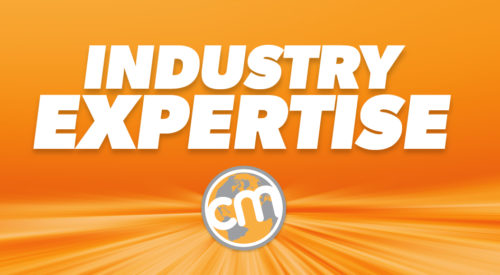 Editor's note: This post by Amanda Milligan is adapted from her article, 4 Questions to Help Vet Your Content Ideas, on the Content Marketing Institute website.
What does it mean for a piece of content to have value? And even if you're able to prove its worth, is that a guarantee that it will help your business achieve its marketing goals?
The short answer to the latter question is no – a lot of factors play into producing great content that performs well. But you're more likely to succeed with content marketing if your creative ideas are properly vetted before you execute on them.
Thinking critically about how any proposed content piece will work to drive your business goals is just smart content marketing practice. But doing so in advance of creation can also help prevent you from wasting time, effort, and budget on stories that your audience isn't interested in engaging with or that aren't properly suited to driving the results you're looking for.
This simple, 4-point checklist will help you gauge whether your new content idea has what it takes to be a hit with your audience – and hit the mark as a marketing vehicle:
Is it something your audience wants? This is the most important criteria. If you spend time and money putting together content no one really asked for, it's more likely to fall flat. It's like baking a chocolate cake, then inviting people who are gluten intolerant to enjoy it. Maybe the cake is delicious, but the guests won't eat it.
Has the idea already been done (or overdone)? You think you may have found a fantastic idea: it fits your brand, it helps your target audience, and your team can create it with their available time and resources. But is it unique, or have others already done it to death? If your take on the topic won't add anything new and useful to the conversation, it might not attract the attention it needs to succeed.
Does it align with one marketing goal, above all others? If you're expecting your new idea to be a marketing multi-tasker, you're more likely to end up failing across the board. It's rare for a single piece of content to successfully serve more than one purpose at a time, so it's best to only move forward with ideas that are narrowly focused on a single, top-priority objective.
Is it likely to drive a meaningful action – or an emotional reaction? For your content to perform well, it should make your audience feel something, want to do something, or both. Does your idea have the potential to elicit a strong emotional reaction (positive or negative)? Would it give readers a reason to take immediate action, or help them with a task they're currently struggling to accomplish? If your initial idea doesn't offer a compelling reason for your audience to care, the resulting asset probably won't get them to click.
Ask before creating
The value of your content starts when it's still in the idea phase. By asking – and answering – these four questions in advance, you'll get better-developed ideas that are more likely to deliver something both your audience and your business wants.
Read Amanda's full post on CMI for more details on her recommended vetting process, tools to make the job easier, and examples to help you distinguish between a good idea and the right idea. And don't forget to register to attend CMWorld 2021, you can learn from industry experts in the Content Creation & Development Track.
Posted August 26, 2021 in: Event by Jodi Harris
---