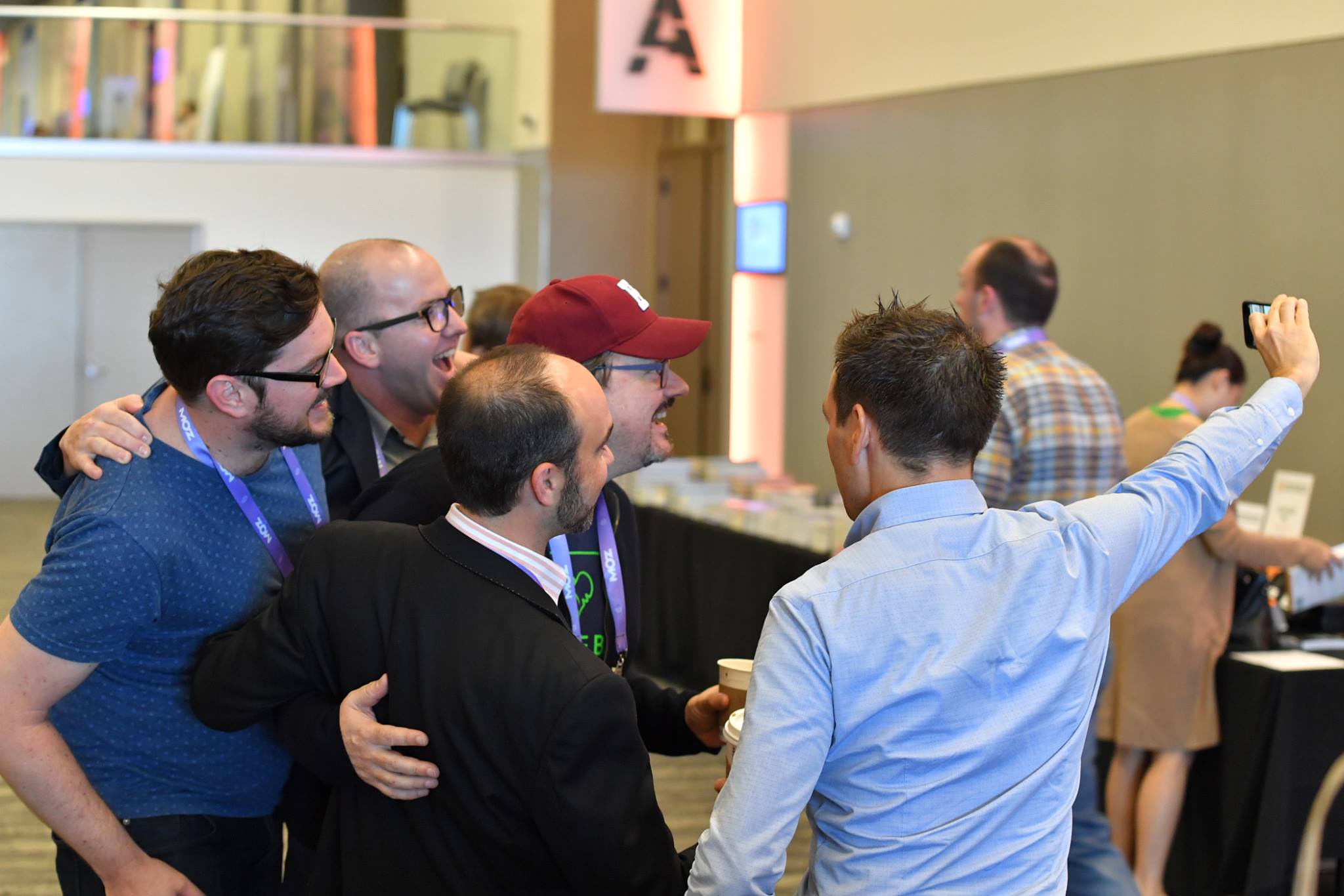 Active networking can pay off very well if you want to further your career. Though often mistaken for hard selling, effective networking is the exact opposite. It's all about building and growing relationships with people who can help you—but not just so they can help you.
The best networkers focus on bringing value and goodwill to the people they meet. They give out free advice and tips and tricks the way most people give out business cards. And they know that, some day soon, in ways they can't quite predict, all that good karma will come back by way of referrals, testimonials, and excited new clients.
Even so, you may not be that interested in in-person networking. Thanks to technology, with just a few minutes to spare each day, you can build and nurture a powerful network on LinkedIn. You can log into Facebook and meet people that will help take your career to the next floor. Frankly, networking has never been easier or less expensive.
So why shell out $500-$1,500 to attend a conference when you can log into all your social media accounts using free WiFi at the local Starbucks, right? Why spend all that time and effort when you need 15 minutes to grow your LinkedIn network?
Here are a few reasons:
1. Practice and perfect your pitch
Having a face-to-face conversation with someone is more than just about the words you hear. Listen to the passion in their voice. Read their expressions and body language. Understand them better, and then let them know how you can help. This builds up trust and respect much faster than an online conversation can.
Whenever you meet someone at a conference, you have the chance to make a long-lasting first impression that is much harder to duplicate online (without also spending a significant amount of money on a website and regular content). The longer you can keep a prospect interested in person, the more they'll remember you.
Not to mention that in-person networking provides instant feedback. If you've been deciding between value props, taglines, or elevator pitches—why not test them out on a live audience? That way there's no guesswork involved and you can quickly refine and optimize your messaging.
2. Get noticed and stay top of mind
Phone, email, chat, social—there are so many ways to keep in touch with leads and prospects these days. But distance is still distance. A prospect is much more likely to give you the time of day if you meet with them in person rather than send them an email.
Think about your own experiences with online outreach. Let's say you send connection requests to 100 people in one week. How many of those people accepted? Better yet, how many of them replied to your message? Sure, there are tips and techniques you can use to increase the chances of your message being replied. But if you get 5–10 replies out of 100 cold requests, you're doing pretty good.
Now consider this: You spend two hours at a Startup Grind event or a BNI meeting with a roomful of other businesspeople. If there are 100 people in that room and you cold-approached every single one of them with a warm smile, every single one of them would take the time to get to know you for at least a couple minutes. That's a darn good response rate.
3. You can and will get referrals more easily
At any networking event or conference, people will always show up in tribes or packs. Cliques will form instantly. So whenever you talk to someone, chances are you'll get introduced to the larger group as well. Just like that—you're in. Suddenly, you can talk to everyone in that group as if you belong. The chances of you getting a referral are fairly high.
On the other hand, when you're interacting with someone online, you're mostly just talking to one person. Sure, there are online communities (like LinkedIn groups) and forums that increase your chances of meeting more people in a pack. But being introduced to someone online doesn't come as naturally. Getting a referral is never guaranteed.
Again, it all has to do with trust and respect. When you meet people in person, they can learn to trust and respect you quickly, which accelerates the timeline to warm referrals.
4. You're going to go offline anyway
Most recruiters still want to meet in person. Why? Because online personas are just that—personas. There's no guarantee that the person you're 'speaking to' online is the same person you'd meet over coffee. Certain soft skills simply cannot be assessed unless you're face to face with someone.
Networking events can help you practice meeting the right people in person. If you're looking for a new job, go to a recruiting event. Talk to the recruiters there. If you're looking for clients, go to an industry-specific mixer. Discuss potential partnerships over happy hour cocktails. Learn the most common questions you'll be asked, and get good at answering them.
Make a good impression, get the job
Too many candidates make the mistake of only showing up in person once they get invited to an interview. That might get you the job, assuming you're more charismatic and better on paper than the other 300 people who applied.
But you know what would almost guarantee you that job? Being recommended by someone who knows how competent you are. Or meeting the hiring manager weeks beforehand at a networking event. To put it in perspective, a LinkedIn study found that 70% of people who were hired in 2016 got the job because they had a connection. And 80% of professionals think networking is important for career success.
So, yes—update your LinkedIn profile and keep your online conversations going. But every once in awhile, attend an event that seem interesting or relevant to the industry you want to work in or the type of job you want to have. You never know who you might meet.
Are you convinced that an in-person event is right for you? You're in luck, Content Marketing World is right around the corner. Join us September 5-8, 2017 with 3,500 of your industry peers. Code BLOG100 saves $100! Register today.
Posted August 25, 2017 in: Event by Cathy McPhillips
---