When I travel, I have my standard to-pack list. Water bottle. Extra phone chargers. Comfy shoes. A sweater, just in case.
I heard smart travelers pack in other ways as well. They load their phones with handy apps to make life away from home a little easier. Like packing, having the right apps can help make your trip more enjoyable.
With thousands of apps available, how do you know which ones are worth the precious real estate on your phone?
Here are my top five picks.
Content Marketing World (a shameless, but important plug)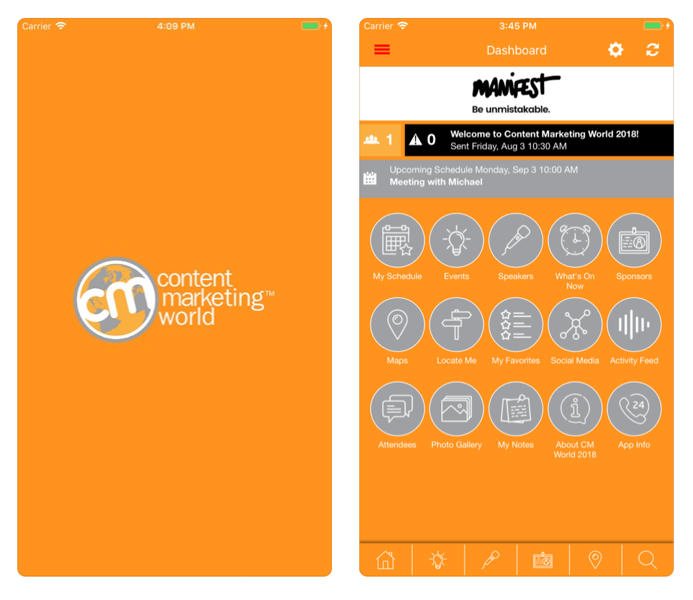 Free, iOS, Android
Admit it. You're on your phone a lot while at a conference. The CMWorld event app is perfect for content marketers who want to stay connected. It has many features you will find valuable. Think networking, choosing your sessions, booking appointments, and real-time notifications from the CMI team.
Before we go any further, are you signed up yet for Content Marketing World? I know half the fun of a new app is exploring all it has to offer. But access to the CMWorld app is for attendees only. Go ahead and register. While you're at it, use my personal discount code WAGNER100 for $100 off. We'll continue take a look at the other apps. (But when you return, be sure to scroll down for tips on how to use the CMWorld app.)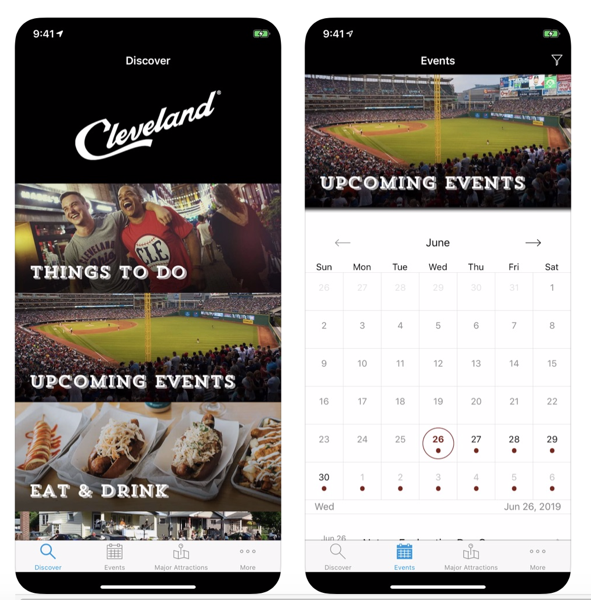 Free, iOS, Android
Each member of the CMI team has their favorite spots in The Land. We share them on social media and here on the blog. But there's no way we can tell you about all the hidden gems of our hometown. The Destination Cleveland app helps visitors experience the city like a local. Without the app, how would you know about the St. Rocco Church Festival and its greasy pole climb? If you're looking for cool events (not as cool as CMWorld, obviously), this app has you covered.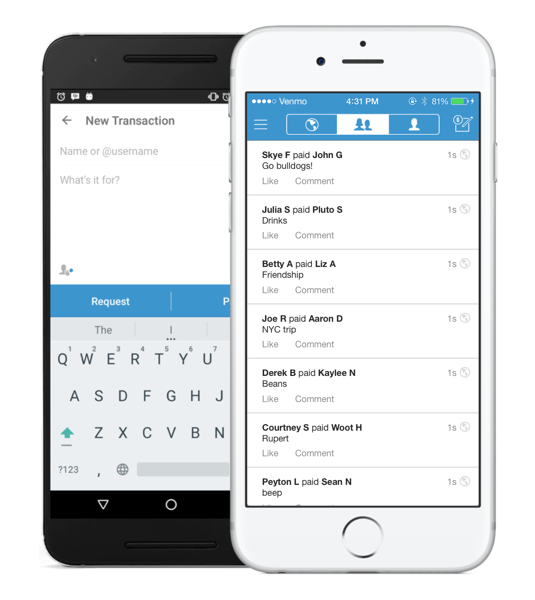 Free, iOS, Android
Venmo is one of those apps everyone needs. It allows you to transfer money instantly, which is great if you're like me and not inclined to carry cash. Nearly all spots accept debit and credit cards, but if you're at CMWorld's Yappy Hour, Venmo can be your best friend. Or it can help you find your furry best friend.
For the second year, CMI is teaming up with City Dogs Cleveland to give attendees a fun way to unwind. For a small donation, you can enjoy a few minutes of belly rubs and kisses. With Venmo, making a donation to this paw-some charity is simple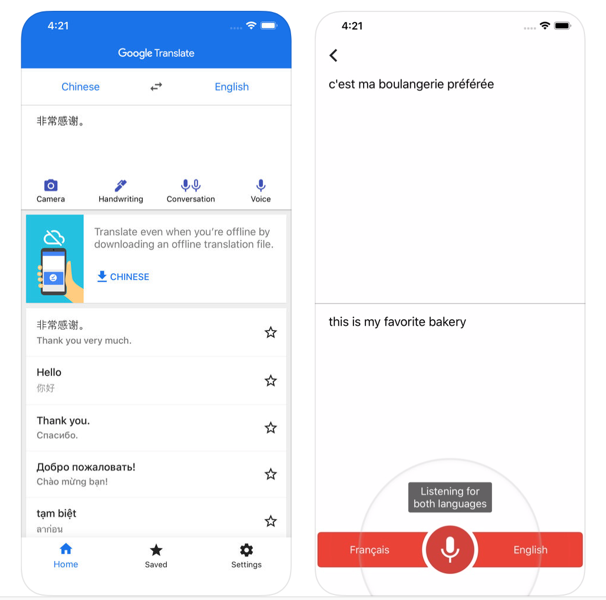 Free, iOS, Android
Over 50 countries are represented at CMWorld, so there could be a language barrier at times at the event. Google Translate is ideal for situations like this. It can translate 100+ languages. Plus, you can point your phone's camera at various signs for translation.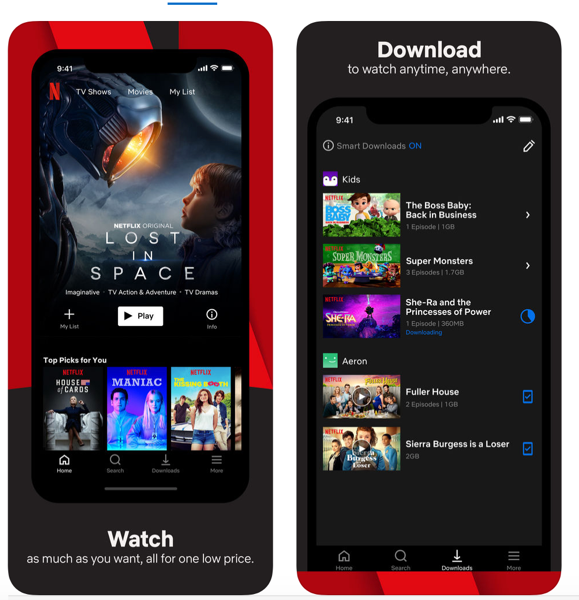 Free, iOS, Android – Offers In-App Purchases
For the plane, train, and automobile or for the hotel, you can download TV shows and movies on your phone for offline viewing. Hello, Stranger things. Just be kind and don't do this in the convention center…as we want to make sure we have flawless WIFI for the app and social conversations.
Back to the CMWorld App
Registered now for Content Marketing World? Great! If you haven't downloaded the CMWorld app, do it. Again, we'll wait.
OK, now that you're all set, let's talk about the app.
The CMWorld app, sponsored by our friends at Manifest, gets me excited for the event.
First, login to the app. Your user name and password are the ones you used to register for the event. If the app is saying you can't sign in because you're not registered, don't worry, you are! Please send a note to support@core-apps.com so they can reset your account.
Next, update your profile. Click the gear in the righthand side and choose "My Profile." Check the box below your email address to publish your information. Then scroll down and click "Save."
Start bookmarking your preferred sessions. Read presentation summaries and speaker bios. Once you choose a session, click the star to add it to your schedule. Please note, placing a session in your schedule does not guarantee you a seat, but it does give our event team a chance to see sessions trending so we can move rooms accordingly.
Start engaging with the CMWorld community. Take a look the "Activity Feed" for conversations taking place on the app.
During CMWorld, the app is the best way to maximize your time during the event. Be sure to turn on your notifications. We'll push out important messages, like room changes, book signings, and miscellaneous details you won't find in the program.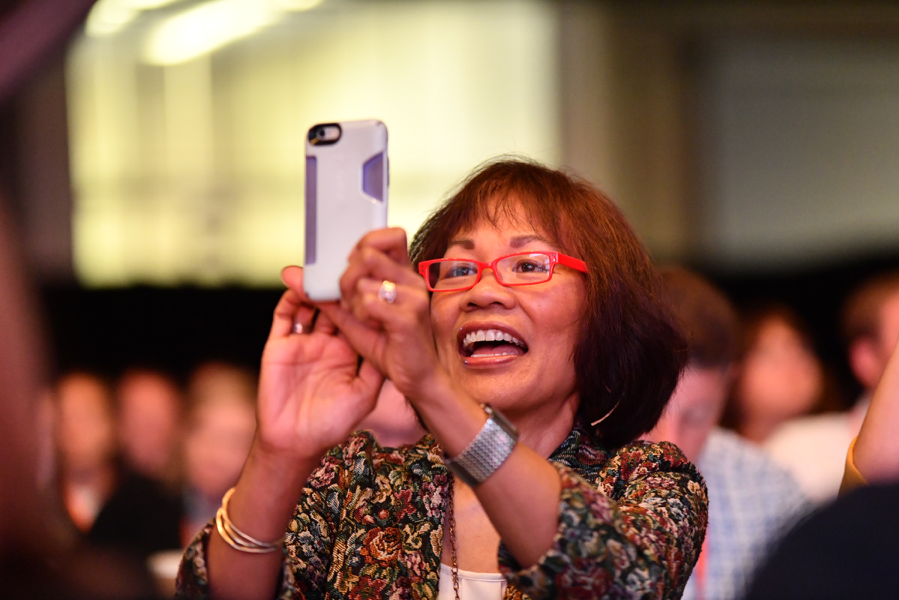 Other Apps
I'm assuming you already have Twitter, Instagram, and Facebook on your phones. So now, let's make sure we're connected.
What are your must-have apps when traveling? Share your favorites in the comments below.
Haven't booked your room yet? Our exclusive event hotel rates end August 19. Don't delay. Make your reservations soon!
Posted July 26, 2019 in: Event by Monina Wagner
---