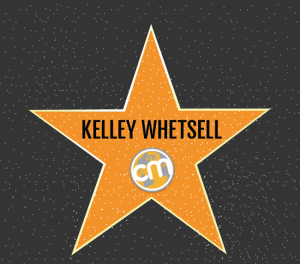 When you think Hollywood stage and screen, what do you think of first? If you're like us, Hollywood Boulevard and the historic Hollywood Walk of Fame would certainly top the list. What makes someone worthy of receiving a star? Prominence in, and contribution to, the industry certainly top the list.
We're so lucky to have 50 attendees who have attended each of our four Content Marketing World events, and will be joining us on September 8 for CMWorld #5. So we're honoring them with our own Walk of Fame to celebrate them each bringing their own contributions and passions to the world of content marketing.
From attendee to speaker to CMI team member or event staff, each of you have made our events better with your presence. The advancement of CMWorld each year is because of you, your high expectations, and your desire to advance the practice of content marketing not just in your own job, but in the industry as a whole.
Thank you. You're stars to us, and we are honored that you return each year and trust in the investment you make to CMI, CMWorld and our community.
Here are the 50 attendees whose stars you'll see on the CMWorld Walk of Fame:
These attendees' stars will line the floor between the Expo Hall and Exhibit Hall B (where we'll have the general session). These are great for photo opps – so be sure to take a photo next to your favorite content marketer's star and offer them a sincere congratulations online. Better yet, find some time to say hi to them at #CMWorld. Their names are linked to their twitter handle (or in a few instances, their LinkedIn profile).
Whether this will be your first year, or 2nd, 3rd, 4th or 5th, if you haven't registered, there is still time! Visit our website and use code CMI100 to save $100 off of your all-access pass or main event registration.
Posted August 28, 2015 in: Event by Cathy McPhillips
---