Did you see our blog post a few weeks ago about some great reasons to attend Content Marketing World 2014 in Cleveland? You didn't think we could stop at three, did you? We've added four more. We hope you can join us in September!
To recap last week, here are the first three reasons to attend CMWorld: 
Meet the storytelling stars of the content marketing world.
Network with the largest group of content marketers anywhere.
Learn from content marketing's (literal) winners. 
Read more from Part 1 here.
…and here are four more! Enjoy!
4) Get industry-specific tips and examples in the conference workshops.
While there are tons of content marketing tips and best practices that are universally useful, there is tremendous benefit to honing in on ideas and examples specifically relevant to your industry. Whether you work in education, retail, pharma, or a handful of other industries, our workshops will help you dig in to what makes a great campaign for your industry and audience. Actionable tips and specific examples are guaranteed! 
5) Cleveland's a blast, and the conference helps you make the most of it.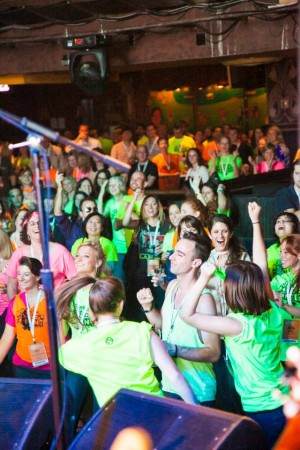 Cleveland's a city known for fun, with the Rock and Roll Hall of Fame one of its most familiar features. Even if your trip doesn't allow for a lot of extra time to explore the city, Content Marketing World schedules some of its main events at the city's key sites so you can experience them while also networking with other attendees.
Evenings at Content Marketing World are devoted to having fun together. Last year saw a mass of content marketers dancing to 80's music with abandon. If that's not an argument to attend, I don't know what is. 
6) Kevin Spacey's coming.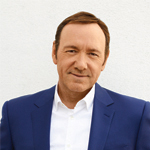 If it were Keyser Soze coming, you'd be forgiven for wanting to stay away, but the two-time Academy Award winner who portrayed him is a definite draw for movie, TV and theater lovers (and don't forget content marketers) everywhere.
With successful acting, directing and producing credits all under his belt, Spacey's proven himself a seasoned storyteller and skillful content creator. Awards and iconic movie roles aside, he's also just generally awesome.
7) You can turn your time here into content.
Now we're getting meta. Running low on blog post ideas? Not sure what to tweet about? Content Marketing World will give you plenty to work with. You can take pictures, make videos, and turn your notes into blog posts. With all the insights, examples, ideas, news and trends the conference packs into its four days, you'll have plenty to work with.
We work hard to make sure the conference is a memorable experience full of good information, good people, and fun. Content Marketing World attendees, like yourself always pick up the baton on day one to make the experience even better for everyone.  Join us this year to help us make Content Marketing World 2014 the best yet.
Let's connect before the event! Find us on Twitter, Facebook, LinkedIn and our website. And as always, join our community on twitter by following the #CMWorld hashtag.
Posted February 12, 2014 in: Event by Cathy McPhillips
---