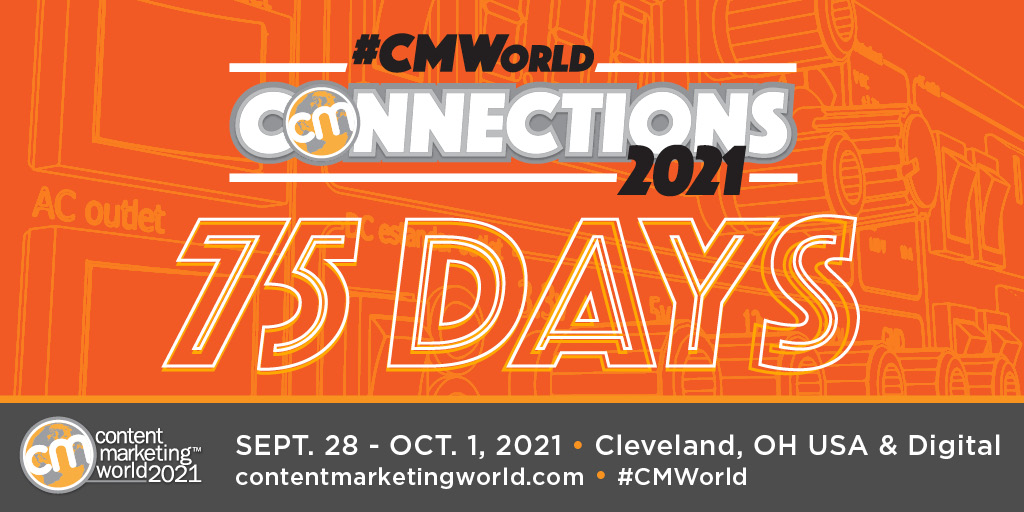 Today marks 75 days before we kick off Content Marketing World. What better way to celebrate than to share a list of 75 marvelous reasons why we love Content Marketing World and the CMWorld community. Of all the conferences out there, why pick us? Read on.
We want to see you because you make us happy. (Plus, you've been missed!)
CMWorld attracts the best of the best. YOU!
There's no denying it. You matter. That's why your safety is at the heart of our event.
There's never been a better time to join us. This is a chance for content marketers to convene and talk about the strategies, processes, lessons learned during the pandemic, and what's ahead.
At CMWorld, you will have frank and insightful discussions about how to navigate changes marketers have experienced.
Test and push your limits. Get out of the box.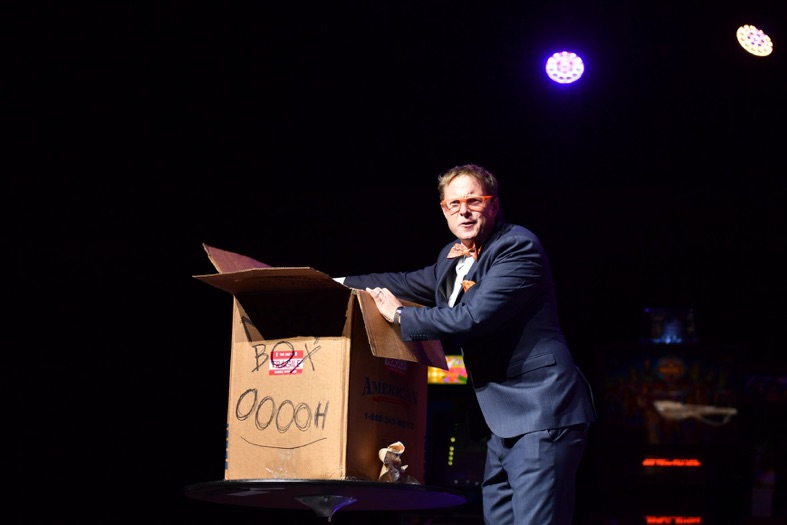 Hear from visionary keynote speakers
Choose from over 100 break-out sessions.
Learn from deep-dive workshops.
Interact with industry peers in our Friday industry forums.
Speakers are smart, funny, and accomplished.
Speakers are approachable. Ask them a question before, during, or after the event!
Attendees are smart, funny, and accomplished.
Attendees are approachable. Ask them a question before, during, or after the event.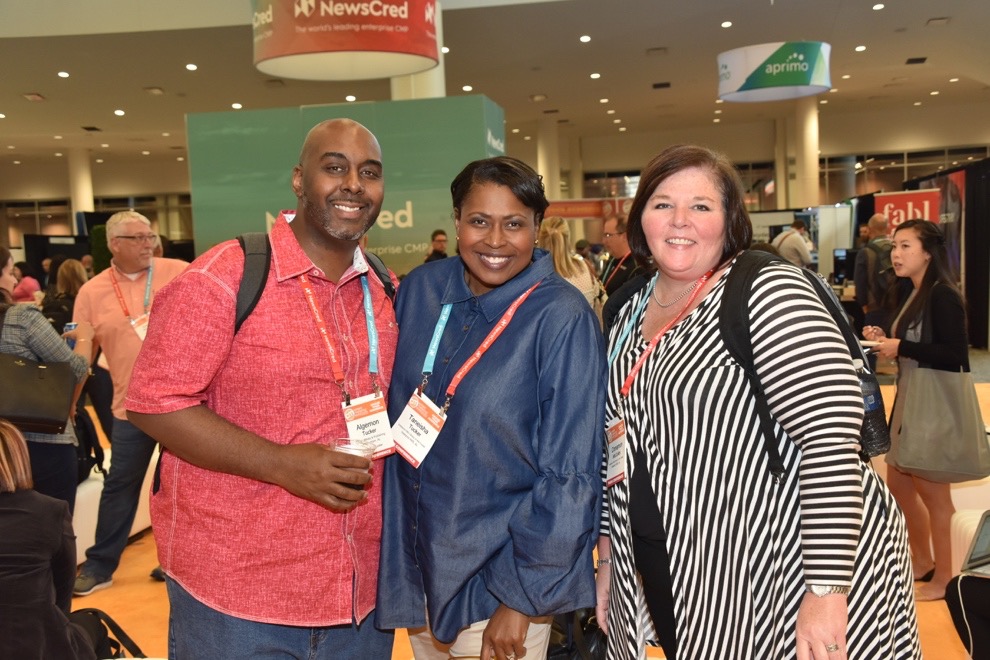 Expand your personal network. Find a job. A new client. A marketer to collaborate with. Bolster your LinkedIn profile.
Forge lasting relationships. Find your people. Content marketers just get each other.
An orange stage. Orange desserts. Orange pants.
Attendees are invited to exclusive parties where they find out exactly why Cleveland rocks.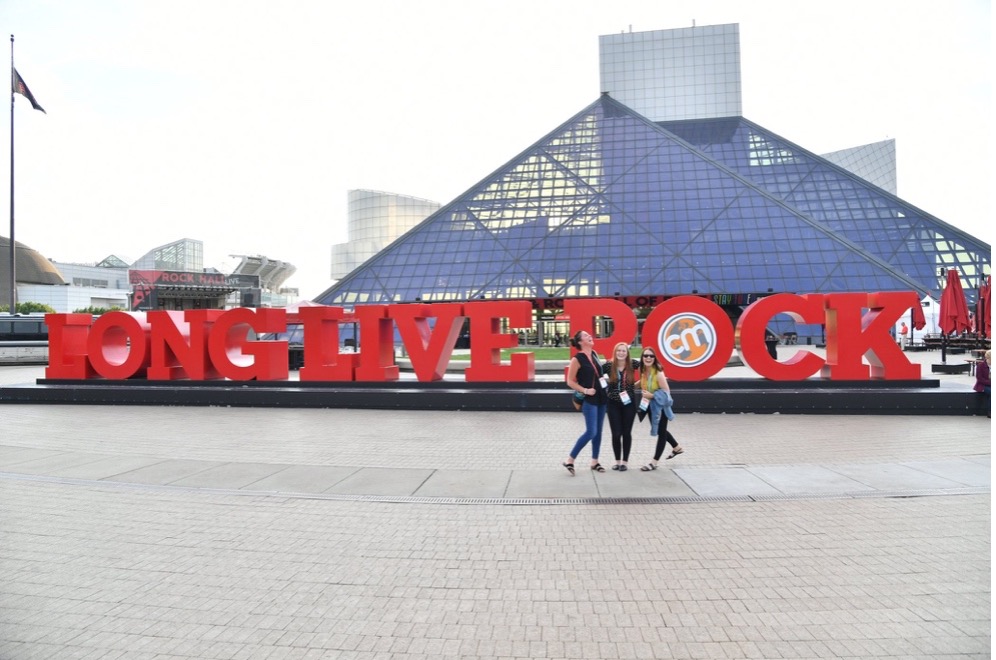 After all, the city was named A Place You Need to Visit by National Geographic.
Play as hard as you work. We have fun activities planned all week long.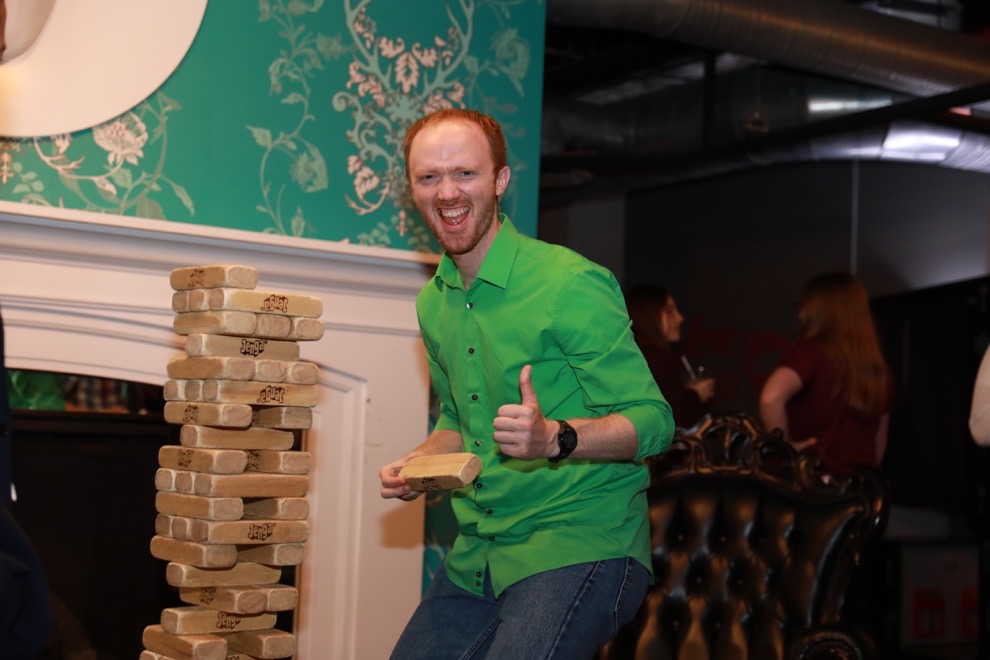 Why? Because we're all about connections.
Speakers and attendees come from everywhere: Most of the 50 states, the District of Columbia, Brazil, the Netherlands, Germany. They hail from 60+ countries.
A global event means you'll meet people with new and interesting perspectives.
CMWorld is committed to a diverse, inclusive community.
Our community pushes us to be better. (And we hope we push you to do the same!)
Offline meets online. Members from our Slack channel, Facebook group, and Twitter community meet up. Ever participate in a #CMWorld Twitter chat? You'll want to join us.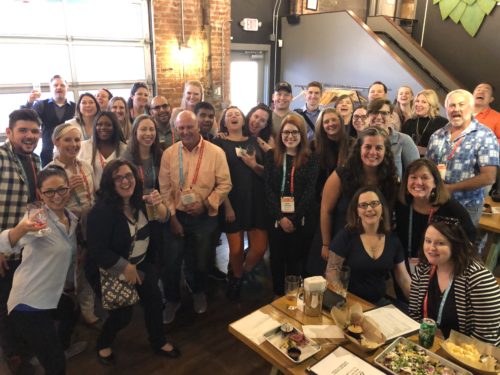 Meet our CMWorld community champions. They are individuals who have exemplified leadership within our community, excelled in day-to-day content marketing, and have shared knowledge, learnings, challenges, and successes. AKA pretty awesome people.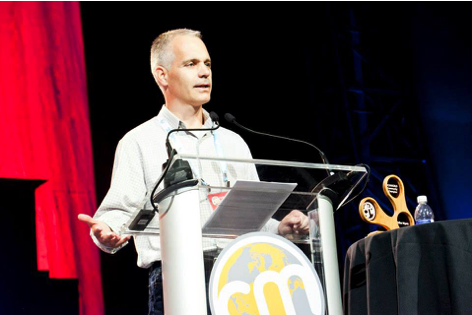 Check out our CMWorld Wall of Fame to see content marketers who have joined us for nearly a decade!
Notable keynotes include Mark Hamill, Tina Fey, Mindy Kaling, W. Kamau Bell, Luvvie Ajayi Jones, and Joseph Gordon-Levitt. (Hmmmm, wonder who will take stage this year.)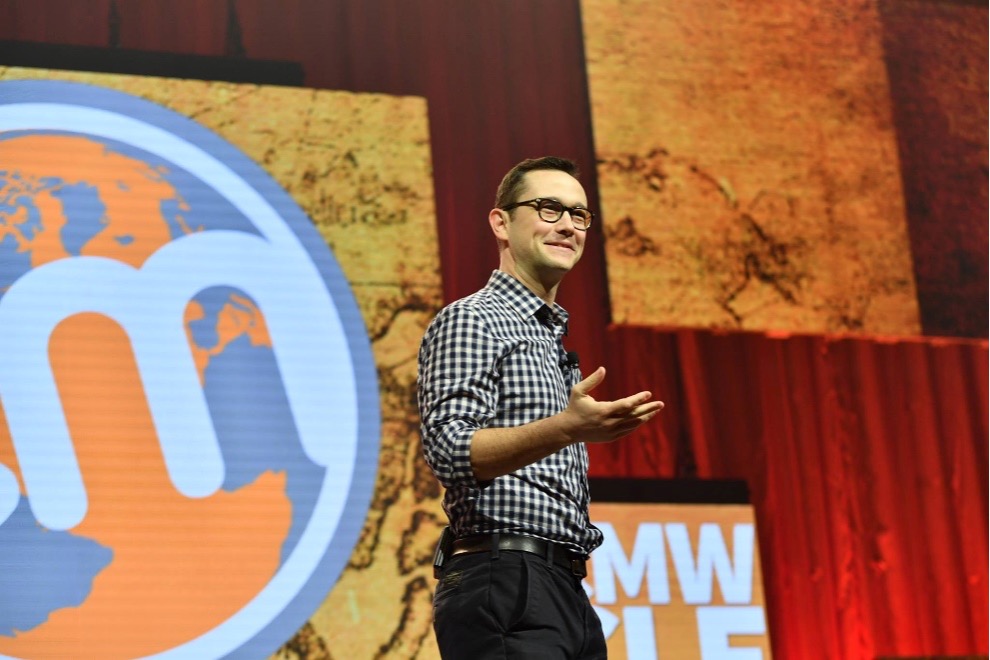 Witness greatness at work when you have productive group discussions during our Birds of a Feather sessions. We've missed these conversations!
Be in the know. We'll reveal some of the results of our annual Benchmarks & Budgets Survey at this year's event.
Explore innovative and leading-edge technologies and services in our Expo Hall.
Sponsors remind us not to throw ideas against the wall to see what sticks. They encourage us to leverage our collective expertise.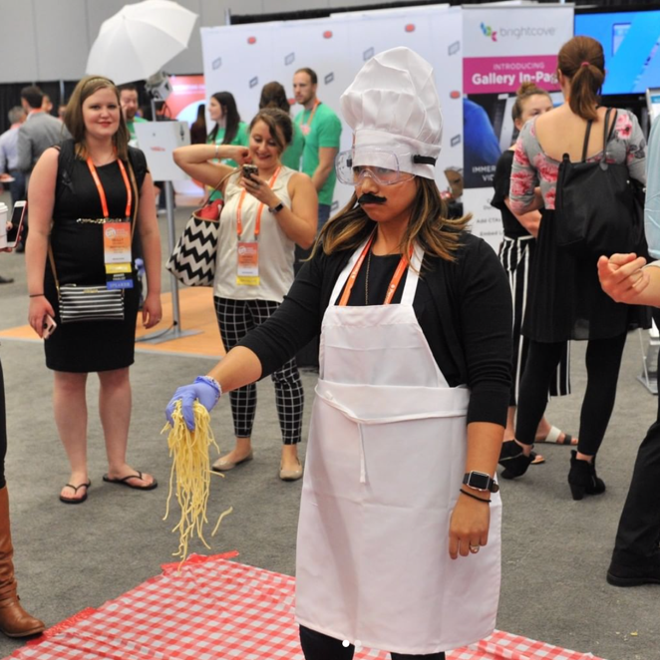 When there are sponsors, there's swag! We've seen everything from $2 bills, free headshots, flip flops, t-shirts, and fresh-brewed coffee.
There's CMI swag too! If we spot you doing something awesome, our team members may gift you for committing a Random Act of Orange.
Create your own schedule. Can't decide on which track to follow? Need to step away for a work call? At CMWorld, you can attend what you can in real-time. But your pass also gives you post-show video access so you can watch sessions on-demand.
Sustainability is important to us. We're committed to running an environmentally responsible event.
Speaking of sustainability, we are replacing our printed agenda with a mobile app that will connect on-site attendees with virtual attendees. How cool is that!
Did you know there's an urban farm at the Huntington Convention Center of Cleveland? They work with the CMWorld team on our sustainability efforts. (In 2019, attendees were invited for a tour!)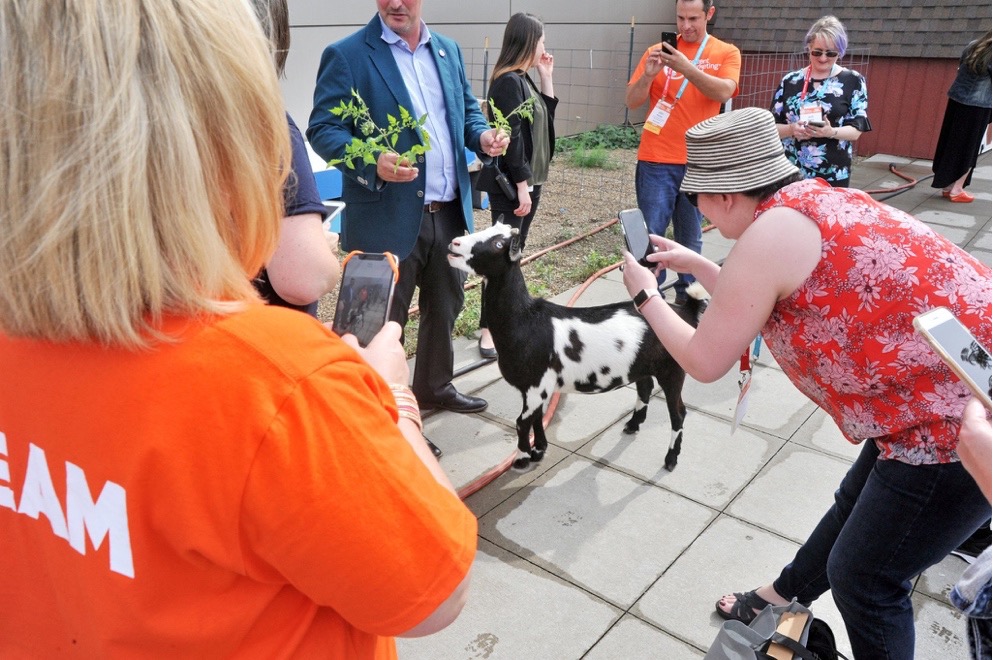 Take in our Great Lake with a seat inside the convention center, at the Opening Night party, and even some hotel balconies. The sunset views over Lake Erie are breathtaking.
We "paws" for Yappy Hour. Dogs are available for kisses and belly rubs.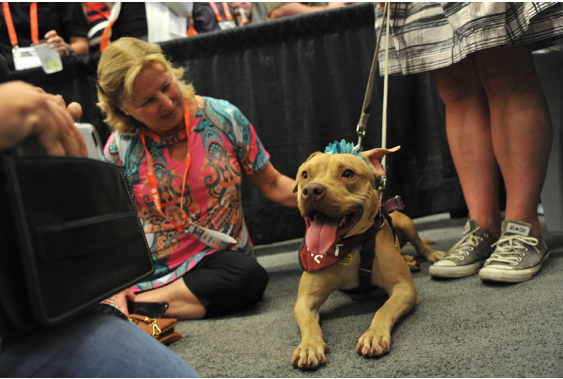 Breaks aren't just for us. Our pets need time off too.
You can count on CMWorld to exercise your mind and stretch your thinking. Your brain will get a great workout! But we also make it easy for you stay fit during your time in Cleveland. Gather with like-minded friends for a run with Creative Director JK Kalinowski.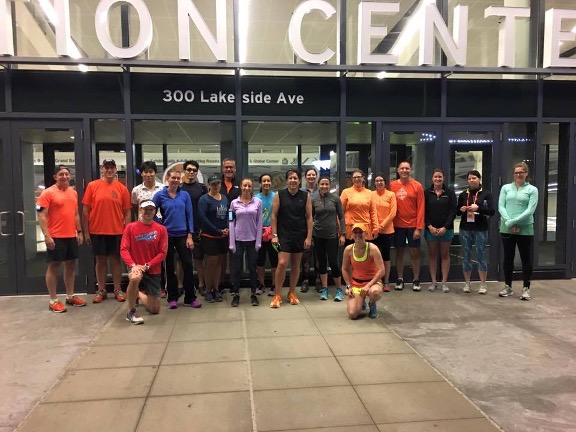 If content with a side of mindful living is more your style, CMWorld's Amanda Subler brings daily yoga to the convention center. You'll stretch your body and your mind while at the event.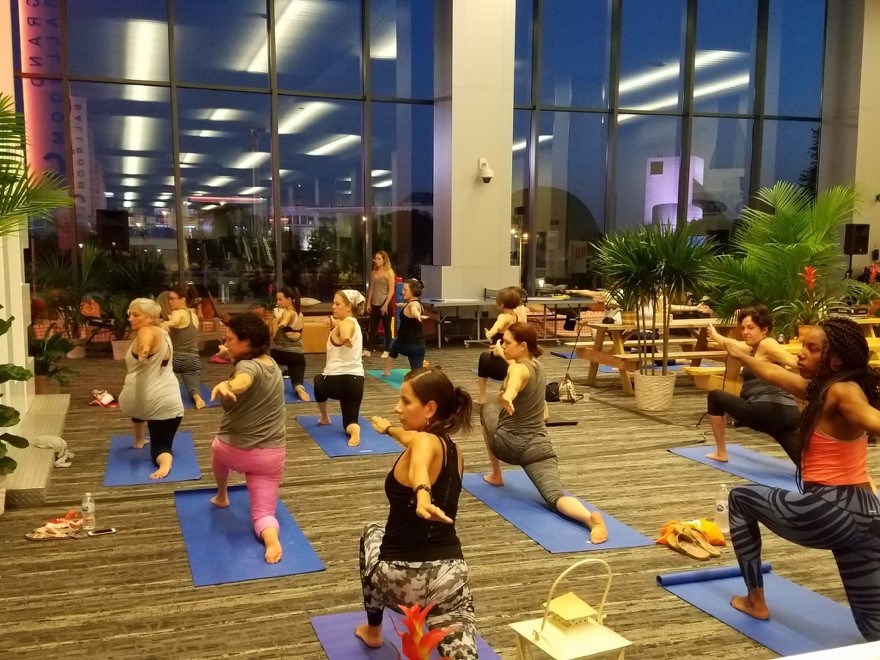 You can dance. You can jive, having the time of your life.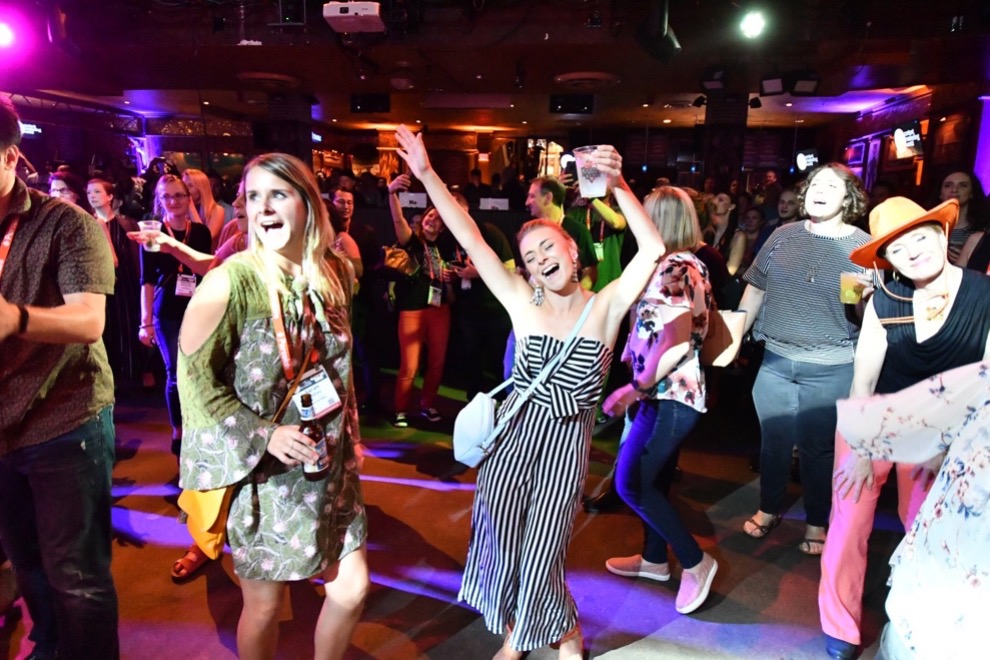 The nightlife. CMWorld has a hot, after-hours scene.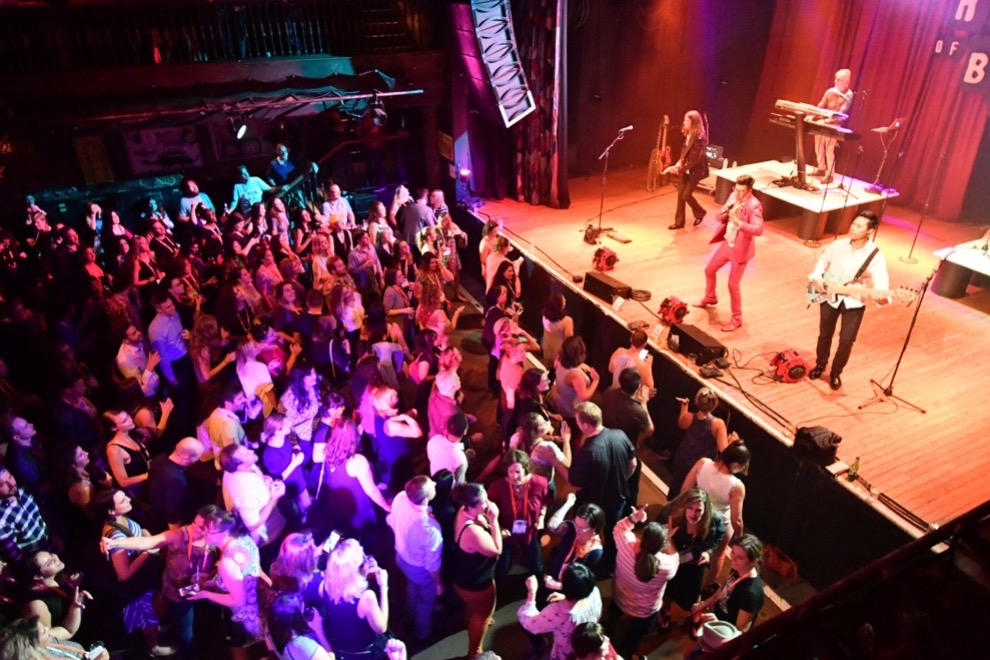 Staying downtown, you'll be minutes from great dining. Be sure to check out East 4th Street, a pedestrian-only entertainment and dining district where world-renowned chefs come to create.
Downtown Cleveland is very walkable.
A Starbucks is connected to the Convention Center. All the necessities – coffee, souvenirs, toiletries you forgot to pack – are easily found.
Rather not walk? Jump on Lolly the Trolley. Drivers will get you to evening events while providing an entertaining look at Cleveland.
Find books written by our speakers in one spot at the CMWorld Bookstore. (You never know when a book signing might pop up!)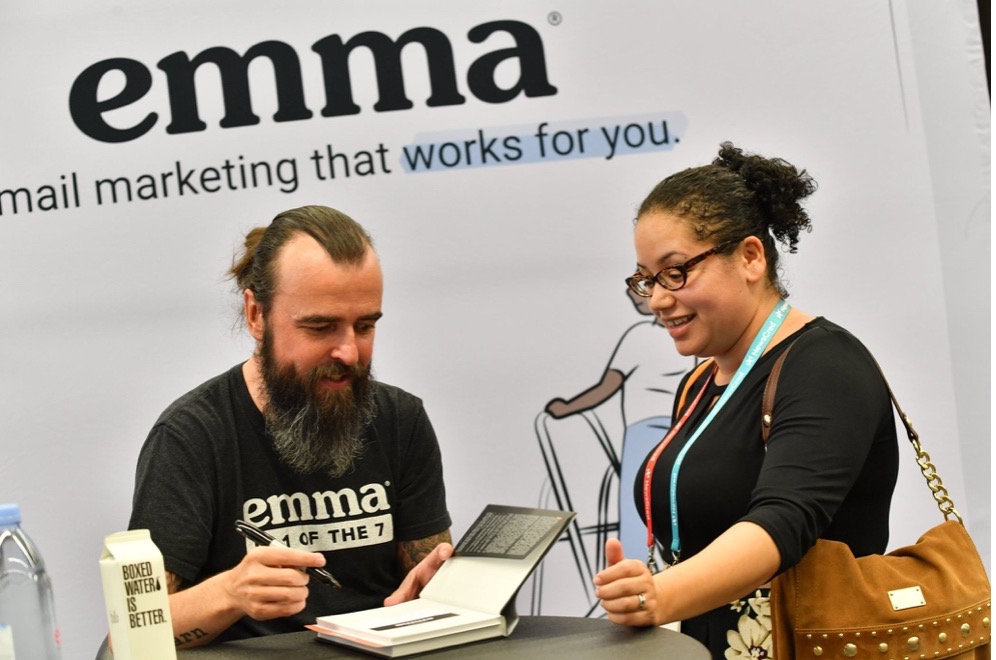 You make a difference. At CMWorld, attendees have made charitable donations to Orange Effect Foundation, City Dogs Cleveland, the American Red Cross, and more.
It's not autumn in Cleveland without Content Marketing World. The weather in September is perfect. The average high is 74 degrees Fahrenheit. The average low is 61 degrees.
Selfies. And more selfies.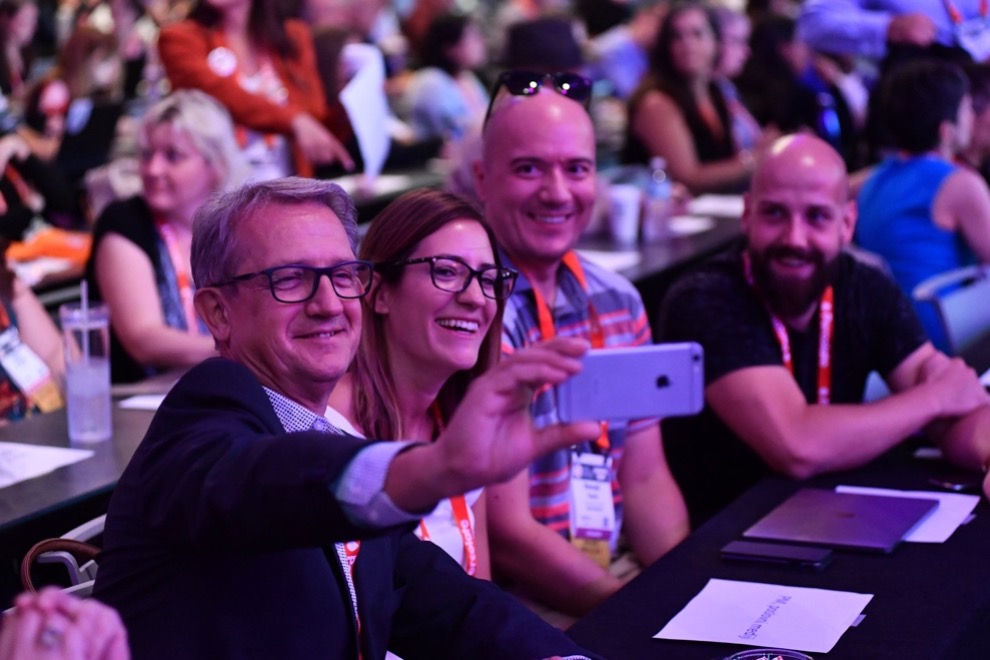 Content marketers come dressed to the nines.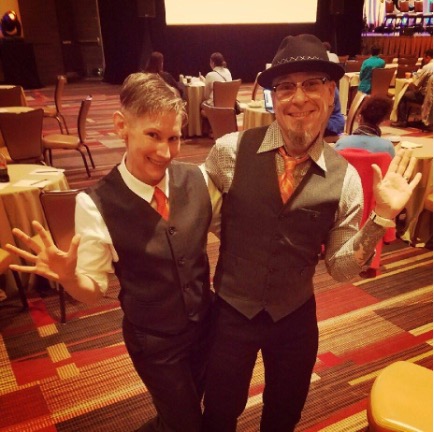 Our attendees are decorated and hold many titles. How many ribbons can you get on your badge? (We've seen as many as nine!)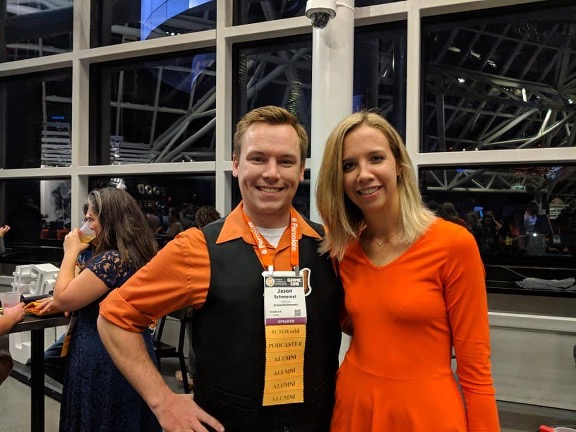 We're family friendly. It's not unusual to see little ones in sessions. There are also lactation suites located throughout the convention center.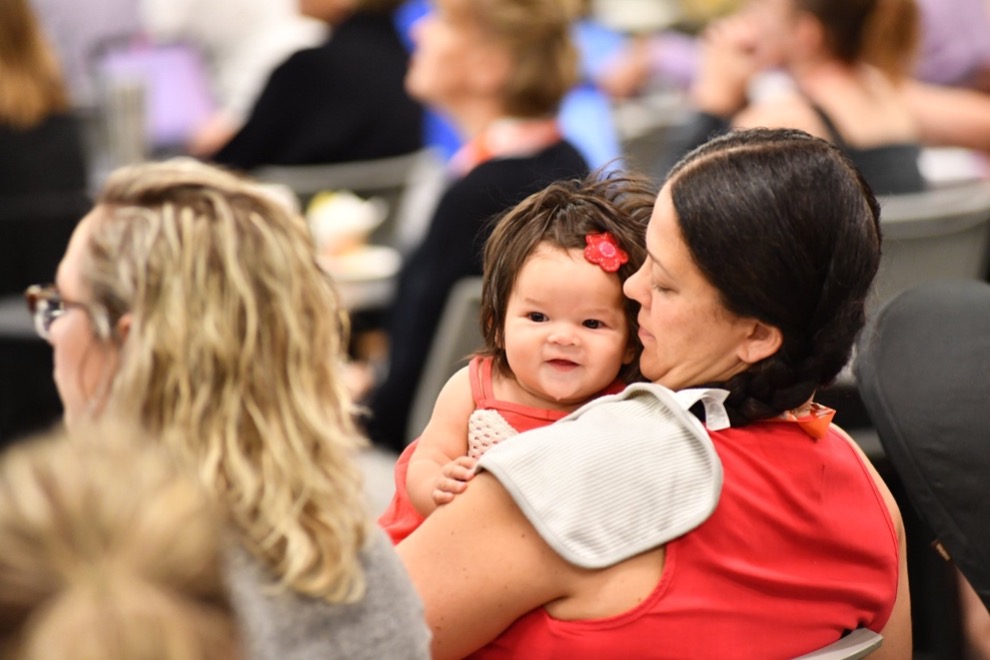 Content Marketing Awards winners are announced at a special ceremony at CMWorld.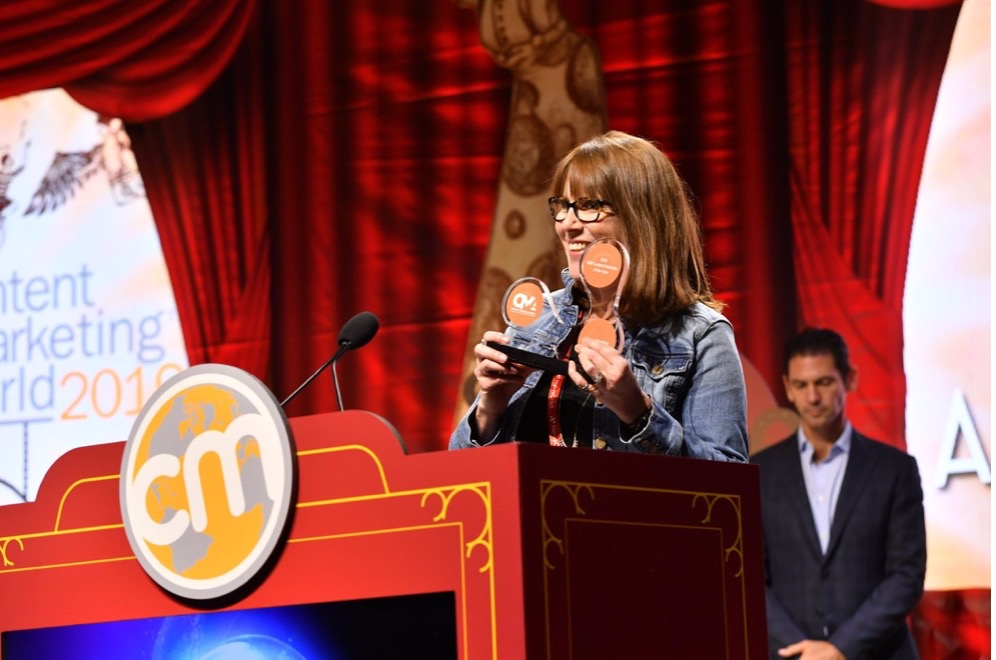 Cheers! There are roughly 20 craft breweries and five distilleries located in the metro Cleveland area.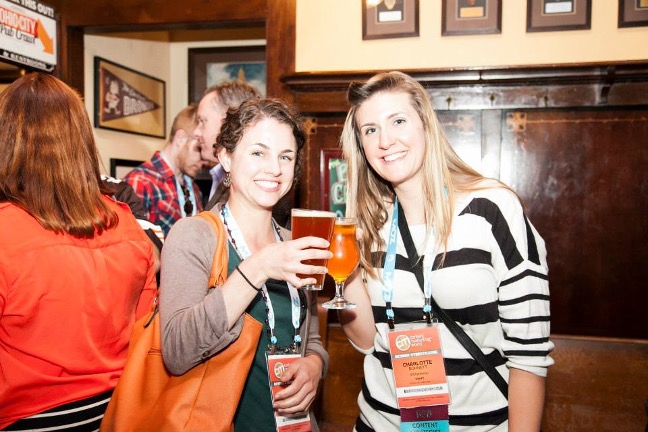 Unique shopping experiences such as vintage shops and toy stores. We have attendees who stop at several thrift stores on their way to the airport!
Cleveland is the birthplace of Superman!
It's also home to The Christmas Story house. (Yes, you can walk through it!)
The West Side Market is Cleveland's oldest publicly owned market. It's home to over 100 ethnically diverse vendors offering meats, seafood, fruits, vegetables, baked goods, and more. It's a short drive from CMWorld!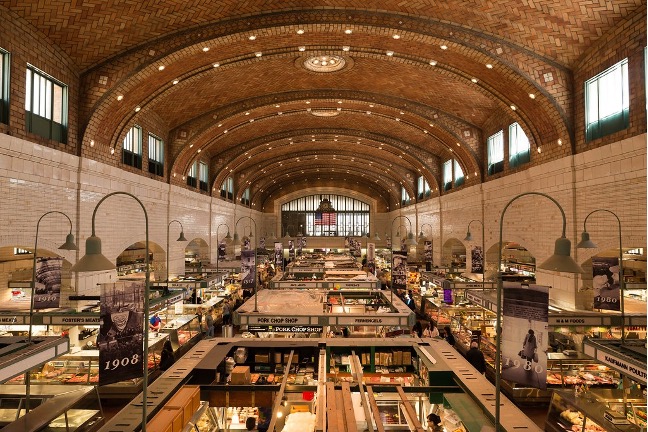 Attention football fans! Arrive a few days early and catch a Cleveland Browns game! Have you seen the team's power ranking?
Hey baseball fans! We didn't forget about you. the Cleveland Indians could make the playoffs. Stay a few days extra and you could find yourself at Progressive Field.
We won't be the only thinkers in town. Acclaimed French artist Auguste Rodin produced 25 large scale versions of his iconic work, The Thinker. One is at the Cleveland Museum of Art.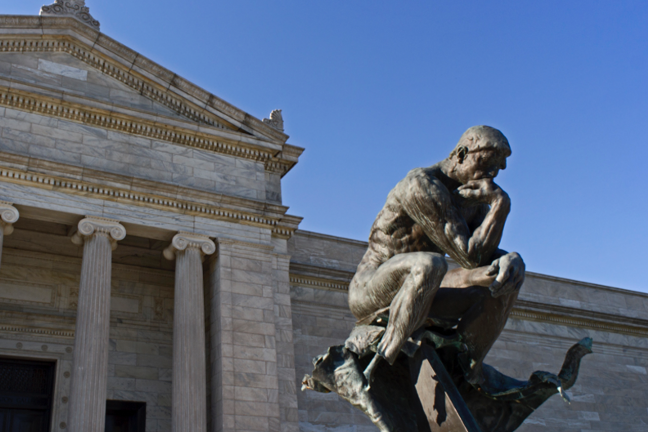 Fun fact: Playhouse Square is the second largest performing arts center in the country.
Another fun fact: It's also home to the world's first and largest outdoor chandelier. The chandelier, with its 4,200 crystals, provides a great backdrop for selfies with your new CMWorld friends.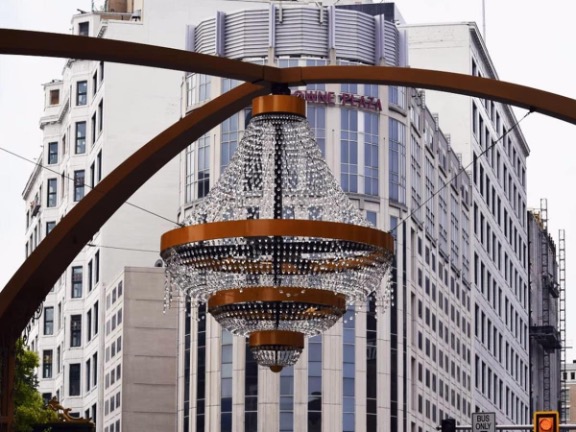 Ever watch the movie The Untouchables? In it, a Federal Agent sets out to stop ruthless Chicago gangster Al Capone. That agent was Eliot Ness, and he is buried in Cleveland. You can find his gravesite at Lake View Cemetery.
Looking for the ride of your life? Cedar Point is outside of the city. But if you like fast and furious, you'll want to head west. With over 10 miles of tracks, Cedar Point is known as the Roller Coaster Capital of the World.
Not a in a rush? A few minutes outside the hustle and bustle of Content Marketing World are the Lakewood Solstice Steps. The steps are carved into the natural landscape. They stretch nearly 500 feet along the coast and provide a gorgeous view of Lake Erie.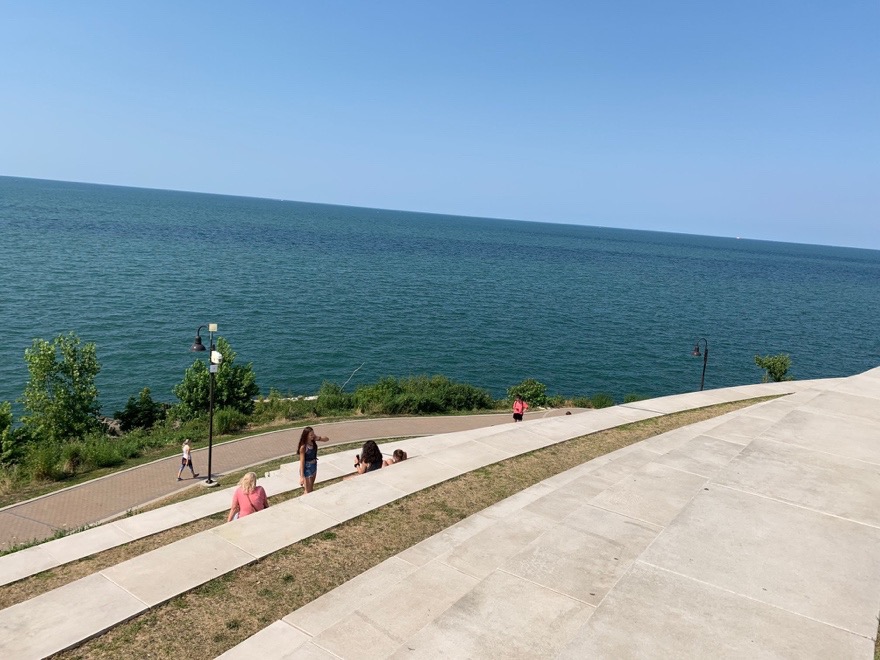 In-person and virtual event experience passes are available.
You can book with confidence. Our registration policy allows you to upgrade your digital pass to in-person or vice versa.
Your team will love you for bringing back practical takeaways to share with the office.
Register with code SM100 for $100 off your registration!
Why do you want to attend Content Marketing World? Tell us in the comments.