As the social media manager for Content Marketing Institute and someone who loves photography, I am always on the hunt for the best places to take great photos in any city. I've found that Cleveland is full of photo opportunities that are waiting to be discovered—from jaw-dropping architecture to cozy cafes, there's no shortage of beautiful scenes in the city.
Here are a few of my favorite photoworthy spots around Cleveland…and a few I have yet to visit!
The Arcade (a historic shopping center)
401 Euclid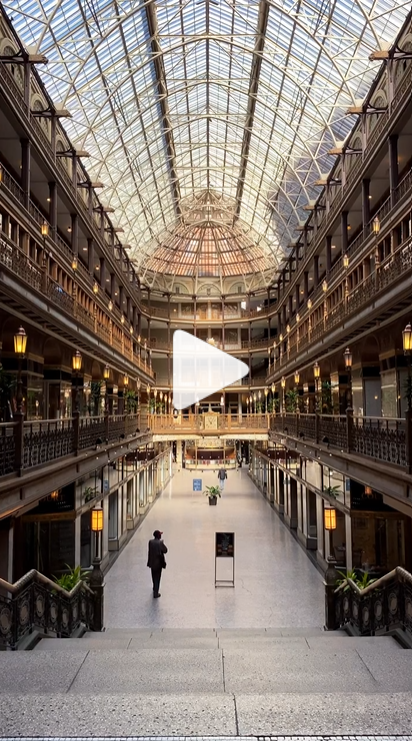 One of Cleveland's most photogenic spots is right in the center of downtown. The Cleveland Arcade opened in May 1890 and holds the title of America's first indoor shopping center.
Rock and Roll Hall of Fame
1100 E 9th Street
The Rock and Roll Hall of Fame's iconic backdrop is none other than Lake Erie, which should give you plenty of great photo opportunities on its shores. Visit the museum and take some epic pictures of legendary rock and roll artifacts, its exhibition space covers 55,000 square feet in six floors.
CMWorld tip: Join us for the CMWorld Opening Party at the Rock Hall on Wednesday evening! Your conference badge is your ticket in.
 Cleveland Public Library
325 Superior Avenue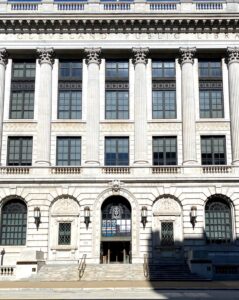 The Cleveland Public Library offers a free guided tour where visitors can learn about the history, architectural details, and many artworks by visiting the landmark that is situated in downtown Cleveland.
CMWorld tip: Take in breathtaking city views from the tenth floor of the Louis Stokes Wing!
Visit the Civic Center District
Lakeside Ave E and East 9th Street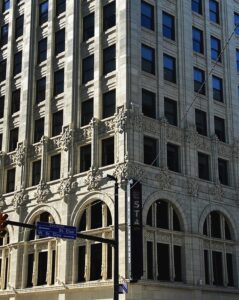 The downtown area, also called the Heart of Downtown Cleveland, includes landmark skyscrapers like Terminal Tower and offers a green oasis in one of its public parks called the Cleveland Mall.
Rising Star Coffee Roasters
412 Superior Avenue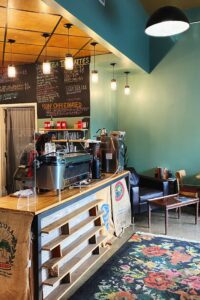 Nestled in the entrance of a beautiful arcade, Rising Star Coffee Roasters is an artisan coffee shop that I came across by chance. They offer a good variety of beans to suit all tastes and a delicious selection of pastries.
Places on my list to visit this year (COUNTING DOWN: 27 days until #CMWorld!):
Cleveland Museum of Art
11150 East Blvd
View this post on Instagram

This well-known museum has over 61,000 works on permanent display. With about 770,000 annual visitors and a diversity of art to explore, it is one of the most popular museums in the world.
Cleveland Murals in Ohio City

Greetings from Cleveland – 2098 West 25th St
Mason's Creamery murals – 4401 Bridge Avenue (side of Mason's Creamery)
Prince Mural – West 25th Street (Corner of W 25th and Main)

View this post on Instagram
If you have been following the hashtag #ThisIsCLE on social media, you must have seen some of the incredible murals that are a part of the Creative Fusion program. I am excited to explore the Ohio City area and see the murals for myself.
View this post on Instagram

From what I've been told by attendees of last year's Content Marketing World, the East 4th area of Cleveland is a hotbed for trendy restaurants, thriving small businesses, and entertainment.
Posted August 18, 2022 in: Event by Lorenzo Mitil
---