Even non-Clevelanders are getting in on the Cleveland fun! This guest blog post is written by our friends over at Scripted, who will be at Content Marketing World 2015. Be sure to visit their booth to meet their team and hear all about their content writing services. 
We at CMI love the ideas they found – some which are really hidden gems in our fabulous city. What would you add to this list? 
Content Marketing World 2015 takes place in the stunning Cleveland Convention Center near the shores of Lake Erie. Since your days will overflow with events, your best bet is to skip common tourist activities and focus on the best corners of the city. Take advantage of event breaks and evenings to get out and see the sights. The following are eight ways to make the most of your Cleveland Content Marketing World stopover.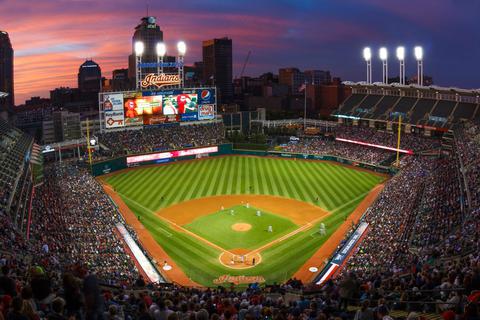 Credit: Cody York for ThisisCleveland.com
1. Hydrate and Refuel on a Break
If you're interested in a quick pick-me-up or liquid refreshment, try Erie Island Coffee Company on E. 4th Street. They have an endless array of hot and cold beverages, like espressos, iced lattes, nutritious smoothies and herbal teas. Or, go to Good To Go Cafe, on E. 9th Street in the IMG building, which serves up vegan dishes and juice smoothies with an emphasis on raw foods.
2. Stretch Your Legs on the Mall
The Cleveland Mall is a grassy public park between Lakeside Avenue and St. Clair Avenue NE; right over your head. With the exception of the lake-facing entrance, the majority of the convention center is underneath Mall B. Head out for a short stretch between events or complete a circuit or two of Mall A-C. The south end is filled with stunning public art.
3. Sample the Foodie Scene
Cleveland has seen a revival in food culture in recent years. Downtown Cleveland, in particular, serves up delicious food from a range of new and classic establishments. Head to Lola, on E. 4th Street between Euclid and Prospect Avenue, where soups, salads and gourmet sandwiches are the specialties. For something slightly different, try The Chocolate Bar on Euclid Avenue just across from E. 4th Street. This outstanding eatery serves delicious entrees along with decadent chocolate-infused drinks and dishes. Nearby on E. 4th Street is Zocalo Mexican Grill & Tequileria. From burrito bowls to fajitas, this eatery will satisfy your cravings for delicious Mexican cuisine. If you're in the mood for tequila, you can discover endless varieties here, too. Get your ramen and udon fix, plus a range of other dishes, at Noodlecat at the corner of Euclid Avenue and E. 3rd Street.
4. Spend a Night on the Town
You've rested up at the hotel, and now you're ready to let loose. Where should you go? The Warehouse District, of course. From W. 6th to W. 9th Street, you'll find lively nightclubs and bars ready and waiting for you. Dive Bar on W. 6th Street is a classic sports bar, open Thursday through Saturday. If you're up for dancing, head to Anatomy Nightclub, just down on W. 9th Street. This nightclub always has vibrant music, DJs and fantastic drinks throughout the night. For a different musical vibe, consider Take 5 Rhythm & Jazz over on W. Superior Avenue, just off W. 9th Street. Feel the power of the jazz and blues scene as you enjoy live music, cocktails and appetizers.
5. Bring on the Laughter
Comedy clubs and live theater are popular across Cleveland. Pickwick & Frolic hosts Hilarities 4th Street Theatre, located on E. 4th Street in the Gateway District, which offers nightly laughter from some of the best comedians. Tom Papa will show off his comedic skills during your stay in Cleveland. For live theater, try PlayhouseSquare on the corner of Euclid Avenue and E. 17th Street. During your visit, you can enjoy Ken Ludwig's "A Comedy of Tenors," with all its glitz, glamor and 1930s hilarity. Evening shows start at 7 p.m.
6. Cheer on the Team
If you're a baseball fan, come down to Progressive Field, between Ontario Street and E. 9th Avenue, to catch a game. The Cleveland Indians will play a home game against the Detroit Tigers on Thursday, September 10, starting at 7:10 p.m. Grab a bite to eat before heading to the game, or join the locals in The Neighborhoods at the Right Field District, with its concession stands chock full of local restaurant fare.
7. Stay Active in the Green Space
After an earlier finish on Thursday or Friday, find your way to Rivergate Park for green environments and fun. Catch Bus 22 or 79A-B to Franklin Avenue, and hop across Columbus Road. Rivergate Park offers activities like dragon boating, rowing and cycling.
8. Meander Through the Market
Nearby is the West Side Market, located on the corner of W. 25th Street and Lorain Avenue. After you've enjoyed Content Marketing World, head out to sample some goodies. Vendors sell fruit, vegetables, olive oil, fresh herbs, seafood, ethnic cuisine, sausages and meats, among many other delicacies. The West Side Market is open on Friday, September 11, from 7 a.m. to 6 p.m.
From fine dining and specialty drinks to nighttime entertainment and green spaces, there is an abundance of ways to experience the real Cleveland. Return home from Content Marketing World 2015 with new knowledge and fond memories from your time in this lakeside city.
There is so much to see and do here in Cleveland. Just ask around! We have many Clevelanders at the event – including the CMI team, our CMWorld bloggers, and many others. Let us know how we can help!
Posted August 31, 2015 in: Event by Scripted Writers
---