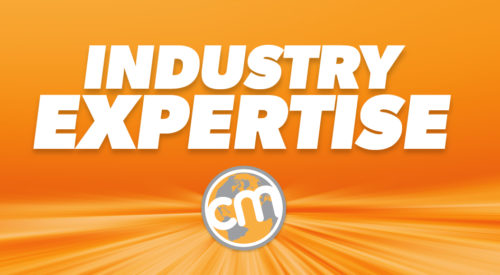 Editor's note: This post by Ann Gynn is adapted from her article, 26 Eye-Opening Ideas for Putting an End to Digital Content Fatigue on the Content Marketing Institute website.
Another day, another zillion new articles, blogs, social posts, and videos published online. Yawn.
There are plenty of options for consumers to choose from, and yet so many of those entries will inspire little more than a casual "Meh. Been there, read that" as audiences continue to scroll through their inboxes, feeds, and search pages.
As a digital content consumer, yourself, what makes content stand out in your mind as extraordinary – something you know will be worth clicking on? And as a content marketer, how do you make sure that your efforts are the ones that ignite that spark of immediate interest?
These are questions the CMI team recently posed to some experts who will be speaking at 2021 Content Marketing World. A few rejected the premise of content fatigue outright, arguing that audiences are searching for, consuming, and sharing more content than ever. But they also offered up some intriguing tips, ideas, and approaches that are well worth considering as you strive to deliver delightful content experiences, time after time.
Here are a few ideas that certainly grabbed our attention:
Set up your lure
Three things: 1. Make an appointment with your audience. 2. Attach a person to the content you create.  3. Make sure your content has a hook – a simple twist on a familiar theme designed to ensnare or entrap your audience. – Andrew Davis, author and keynote speaker, Monumental Shift
Give meaningful support
Create engagement experiences. Your audience is craving meaningful connections with others. Give them an opportunity to interact with your brand and their peers in a way that adds value and helps them to reach their goals. – Sydni Craig-Hart, CEO and co-founder, Smart Simple Marketing
Try some improv
It starts with an experimental mindset: "Yes and …" If marketers are fatigued as marketers and as customers, then it's time for change. It's time to do things differently and lead with empathy and an improvisational mindset that co-creates with customers. – Kathy Klotz-Guest, founder, Keeping it Human
Get specific
Focus on smaller audiences. This is the genius of account-based marketing. For the audience, the super-specific content is more likely to meet their needs. Stop worrying about traffic and page views. Start focusing on that small group of a few dozen ideal accounts. Produce content specifically for that group and personally invite them to get involved. It's a whole new game. – Andy Crestodina, co-founder and CMO, Orbit Media
Stop and ask why
The next time you feel compelled to hop on a trend, replicate a meme, or release a statement because "everyone else has," don't. Instead, stop and ask yourself why three times. If you don't get to a compelling reason for doing so, then just don't do it. – Erika Heald, consultant, Erika Heald Consulting
Listen and customize
The things that will break through are the things that are meaningful and valuable, both of which can vary wildly from context to context. Content marketers need to listen more to their audiences and adapt their strategies based on what they hear. – Matthew Rayback, creative director, Adobe
Find a place in their routine
You have to create content that's a part of your audience's routine. Morgan Stanley does a great job of this with their Thoughts on the Market podcast, for instance, which was the top-performing series in Contently's recent State of Finance report. Each daily episode is about three to nine minutes and perfectly crafted to appeal to busy executives. – Joe Lazauskas, head of marketing, Contently
Make something tangible
Try doing something non-digital. For your best prospects, do a limited print run of a magazine or a book or something tangible. It'll stand out far more than shouting about your latest webinar. – Christopher S. Penn, chief data scientist, Trust Insights
For more expert tips on creating content that will excite and inspire your audience, register to attend CMWorld 2021 – and be sure to catch Ann's session on ideas that will take your intros from mediocre to great.
Posted August 19, 2021 in: Event by Ann Gynn
---