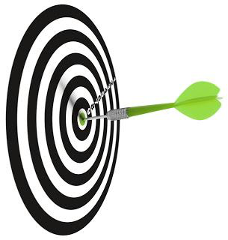 Each week on the Content Marketing World blog, we're going to feature a CMWorld 2020 speaker blog post that dives into the topic they'll be covering at CMWorld, plus a few additional articles they've written to help you prepare for their session.
Today, we're continuing the series rolling with Ahava Leibtag, go-to voice on effective web copy. Her prescriptive and detailed blog posts have helped so many people in our community, so you're not going to want to miss this one.
So you have a group of talented, strong writers on your marketing team. That doesn't mean they are prepared to write your website copy – at least not yet. Strong, solid writers can become very skilled and effective web writers, but they need proper training to understand some crucial differences.
You may be wondering why I'm blogging on this topic, as it has been covered hundreds of times before. However, I have found that even though we've been talking about better digital writing for at least 10 years, and books like "Letting Go of the Words" cover it excellently, writers are still not trained to write for digital spaces.
Don't miss Ahava Leibtag's session, Writing with No Respect: Find out what it means to me at Content Marketing World 2020, taking place virtually, October 13-16.
SPEAKER100 saves $100
off your registration.
Some learn on the fly, which is great, but always, better preparation and training will make for better copy. And, learning to sell better writing within your own organization is a critical part of not letting your stakeholders compromise the effectiveness of your marketing materials. That's why at Aha Media Group, we conduct digital and Web writing workshops, so we can educate and train writers to create effective web copy on a daily basis.
Web vs. Print Writing
Not all writing is created equal. The same essay format we all mastered in high school may earn an A in print, but it would make a disastrous blog entry. How come? Too long, too dense, no links, not user friendly. And Google – every website's best friend – would barely notice it.
The same happens when organizations attempt to take print marketing copy and put it online, known as brochureware. Or, when they ask their unprepared print writers to create web content.  The result is dull, dense writing that turns off the readers you are trying to attract as prospective customers. It causes confusion and frustration, and even worse, makes your website difficult to search and find.
Great Web Writing: 5 Key Tips
Know your audience: Again, this may not sound like a new concept to marketers. But if you don't understand and know your audience well, how can you possibly craft copy for them? Create personas, conduct market research and analyze traffic so you understand what your audience really cares about.
Choose your words carefully: Web writing doesn't mean using dumbed-down, super-casual language. It is, after all, still representative of your brand. But it does have to be concise. Good web writing uses active, not passive, voice. It uses reader-friendly language, not complex jargon. You want short, quick sentences that pack a lot of punch in plain language geared for your audience.
Forget the prose: There are no extra points awarded for length on the web. The best web writers understand how readers view a page: They skim instead of reading every word. That means the best possible constructed paragraph can't compete with an effective, bulleted list of key points.
Program interactivity: Web Pages are full of hyperlinks that take readers to other pages on the site, or to new websites. They are a great way to encourage readers to interact with your site, but they can't be an afterthought to the writing process. This is one of the most common errors print writers make. Web writers should plan and write pages with the links in mind so they are part of an overall strategy.
Use keywords or keyphrases: Every marketer knows to choose his or her words carefully.  This skill takes on new meaning in the web world. Web writers need  Search Engine Optimization (SEO) training to understand how Google and other search engines search for and rank websites. Keywords matter—in the text, in the page headers (called h2 tags) and in the page title. Learning how to use keywords effectively is important—but more important is understanding how your customers use keywords—how they find and consume your content through those phrases.
Training Digital Writers
Solid writers transition well into the online world –with the right skills. Training your team in web writing and digital strategy is the best way to improve your website and get results. We offer digital writing workshops that explain the fundamentals of web writing, including:
Researching your audience and crafting engaging content for them
Understanding how search engines crawl through your site and the back end code that influences writing choices
Learning about content strategy and digital publishing
Following developing best practices
Learn more about our digital and Web writing workshops and how they can be tailored to your industry.
This post originally appeared on the Aha Media Blog
Looking for even more from Ahava Leibtag? Check out these three blog posts that will help you dive deeper into the science of memorable content and prepare you for her CMWorld workshop:
Register today for Content Marketing World 2020, where you'll hear from Ahava and 150+ other incredible content marketing leaders. Use SPEAKER100 to save $100 off your pass!
Posted September 24, 2020 in: Event by Cathy McPhillips
---