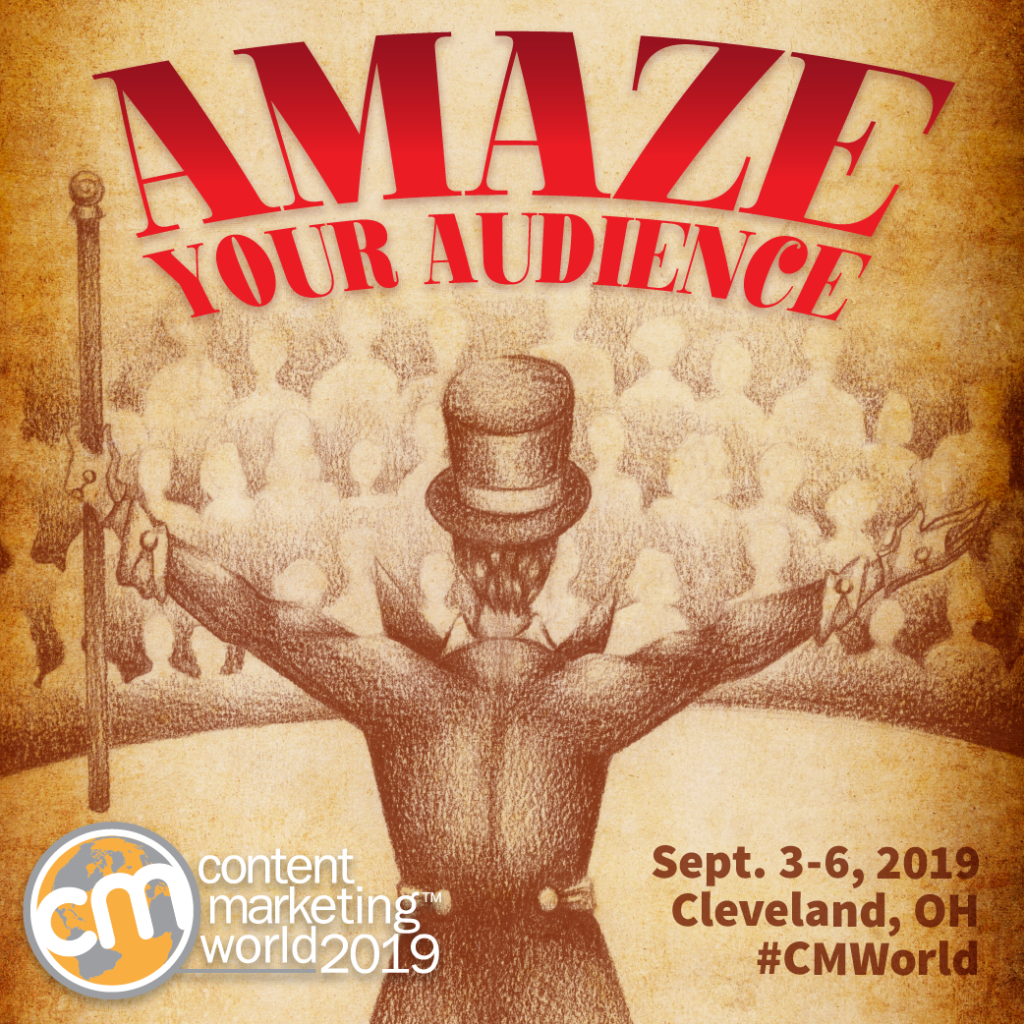 Merriam-Webster defines the verb amaze as follows: "To fill with wonder" or "astonish".
In this world of content marketing, especially in 2019, our content needs to amaze our audiences. We need to break through all the content out there, help solve a problem for our customers, and move them in some way. For some, it's profitable customer action. For others, it's simply moving them in that direction.
In order to stand out in this cluttered landscape of content for content's sake and mediocre content marketing, being amazing in 2019 will make great brands stand out. It's being visible, accessible, human, and exciting. But being amazing is more than being flashy. It's being relevant, consistent, and valuable. As more brands are ramping up their content marketing, the amazing ones are the ones that will reap the benefits.
So how can you, the marketers of today, "Amaze Your Audience?" We hope by attending and learning from our industry-leading keynotes, brand practitioner speakers and 4,000 industry peers at Content Marketing World 2019.
Amazing content should:
Fill a need or answer a question your customers have
Be consistent – just like a successful publisher! Fulfill that promise to your customer
Be human and unique. SEO aside, you need to sound different and tell a different story than your competition
Express a point of view or opinion. Be willing to stand strong in your beliefs
Not include a sales pitch. Who wants to read that…or share it?
Be best in class. Deliver amazing value to your customer and they will notice
(Does this sound familiar? This comes from Joe Pulizzi's 6 Principles of Epic Content Marketing. Read that in its entirety when you can. It's definitely worth it!)
Our keynotes, breakout sessions, workshops and industry summit/forums will all help our attendees amaze their audiences when they return back to work after CMWorld 2019.
Join us in Cleveland September 3-6, 2019 for our 9thannual conference and expo, and check back often as we share more details on our four days together.
Until then, what are you doing to amaze your audience?
Register todayfor Content Marketing World 2019. But hurry, super early bird rates end February 28, 2019. And, use code BLOG100 to save an additional $100.
Posted February 20, 2019 in: Event by Cathy McPhillips
---