Content Marketing World is part of the Informa Connect Division of Informa PLC
This site is operated by a business or businesses owned by Informa PLC and all copyright resides with them. Informa PLC's registered office is 5 Howick Place, London SW1P 1WG. Registered in England and Wales. Number 3099067.
How Brands Can Leverage Digital Content to Promote Off-Screen Action: A #CMWorld Chat with Katherine Lisciani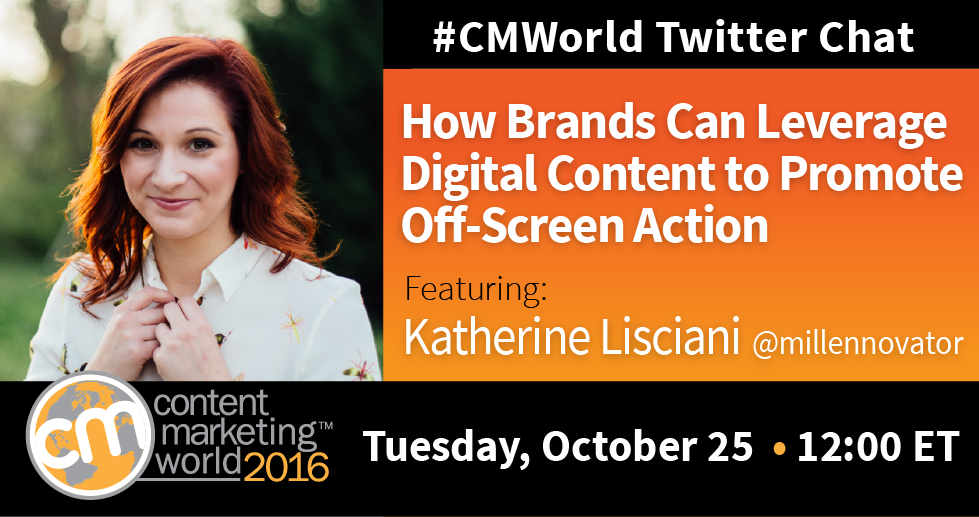 Marketers have a tremendous opportunity to use digital channels to push consumers to brick-and-mortar locations. Thinking across channels on- and offline can insure consumers have a unified experience whenever they come into contact with your brand.
This week, Katherine Lisciani, Founder of MillennovationMedia, joined the #CMWorld Twitter chat to share her insights on having an omni-channel presence. Want your efforts to work together to attract more people into your stores? Looking to use your online channels to increase foot traffic? Read this post to find out more. A few takeaways from the chat are below. Check out our Storify to see more tweets on this topic.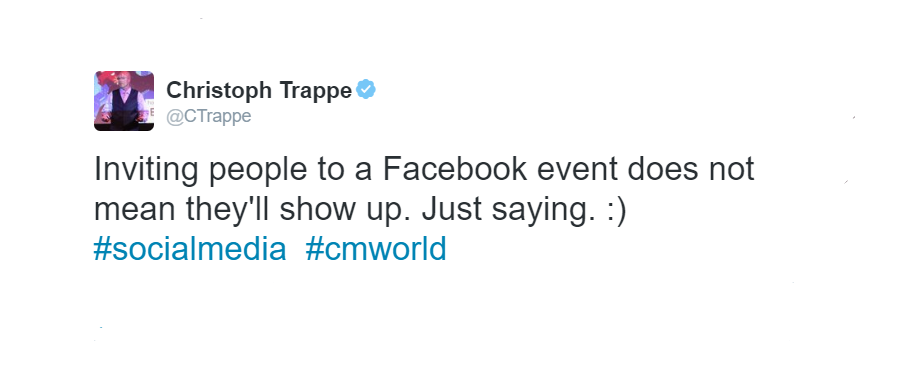 Be social
Your social channels are the perfect place to show your customers what they can expect if they visit your brick-and-mortar location.
Take the brick-and-mortar experience to another level
When consumers come into a store, reward them with a great experience – in terms of incentives and service.
What are examples of brands you've seen using content marketing in conjunction with in-person experiences? Please let us know in the comments below.
Want to meet some members of our #CMWorld chat community? Follow our Twitter list!
Posted October 26, 2016 in: Event by Monina Wagner
---
UP