Content Marketing World is part of the Informa Connect Division of Informa PLC
This site is operated by a business or businesses owned by Informa PLC and all copyright resides with them. Informa PLC's registered office is 5 Howick Place, London SW1P 1WG. Registered in England and Wales. Number 3099067.
Bringing Your Content Marketing to Life with Mind Maps: A #CMWorld Chat with Roger Parker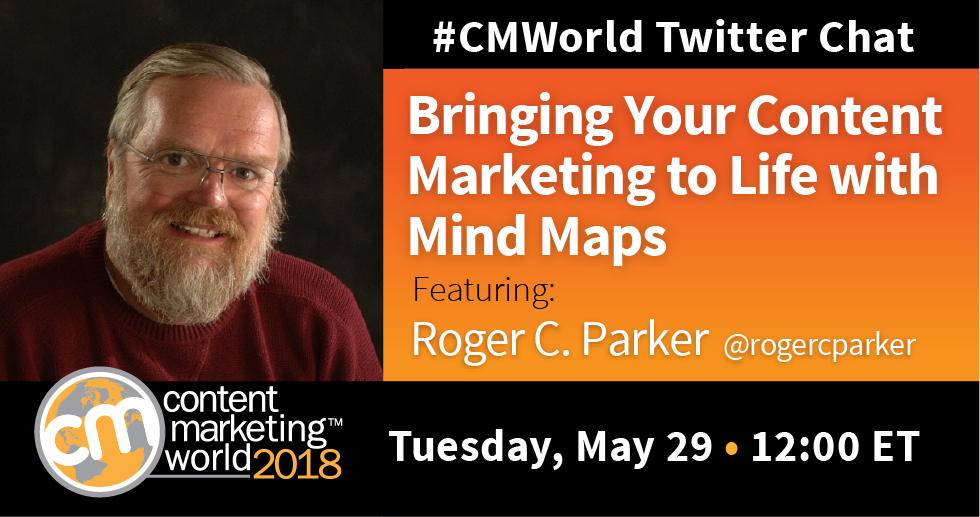 If you are like me, you sometimes struggle with coming up with ideas. And once you have the ideas, you find it difficult to keep them organized. When I explained my conundrum to a friend, she suggested mind mapping. I am a visual person, so it made sense. But I didn't quite understand how it worked or even how to get started. So, to break it all down, I invited Roger Parker to join a recent #CMWorld Twitter chat.
Mind mapping seemed to hit its peak popularity a couple years ago. Why is this an organizational tactic we shouldn't ignore?
What key details do you need before jumping into creating a mind map?
This #CMWorld chat provided great discussion from our smart community. Want to see more tweets from the chat? Check out our Twitter Moment. And for more great ideas and ideas for advancing your content marketing, register for Content Marketing World, September 4-7 in Cleveland, Ohio. Sign up with code SM100 to save $100!
Posted May 31, 2018 in: Event by Monina Wagner
---
UP