Content Marketing World is part of the Informa Connect Division of Informa PLC
This site is operated by a business or businesses owned by Informa PLC and all copyright resides with them. Informa PLC's registered office is 5 Howick Place, London SW1P 1WG. Registered in England and Wales. Number 3099067.
Buyer Personas 2.0: A #CMWorld Chat with Ardath Albee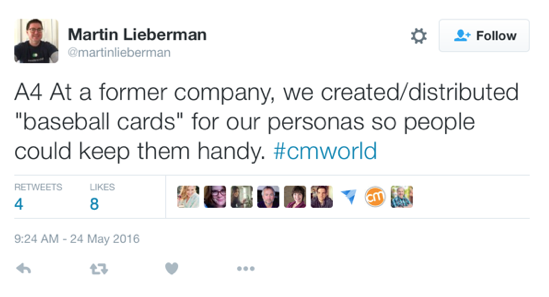 Buyer personas. You know you need them, but do you know how to develop and execute them? Ardath Albee's easy-to-follow process was recently featured on CMI, and she joined our recent #CMWorld Twitter chat to offer even more advice.
A few highlights of the chat are below. Visit this week's Storify for even more great conversations on this topic.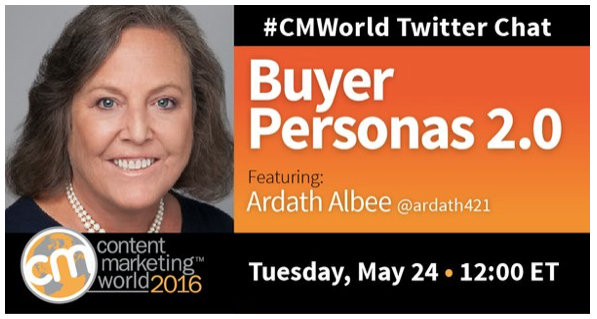 How many personas do you need? Many said there is no magic number.
If there's no magic number to have, how many customers should you talk to so you can develop your personas?
Don't forget, check out the Storify for tips on how to get started on personas, or to take the next step in more advanced persona development.
See Ardath speak at Content Marketing World this September when she discusses the B2B buying process as well as B2B demand generation. Register by NEXT TUESDAY, May 31, for early bird savings and the opportunity to win prizes including a 3-night hotel stay, or even a refund on your main event registration. Use code BLOG100 to save an extra $100.

Posted May 25, 2016 in: Event by Cathy McPhillips
---
UP